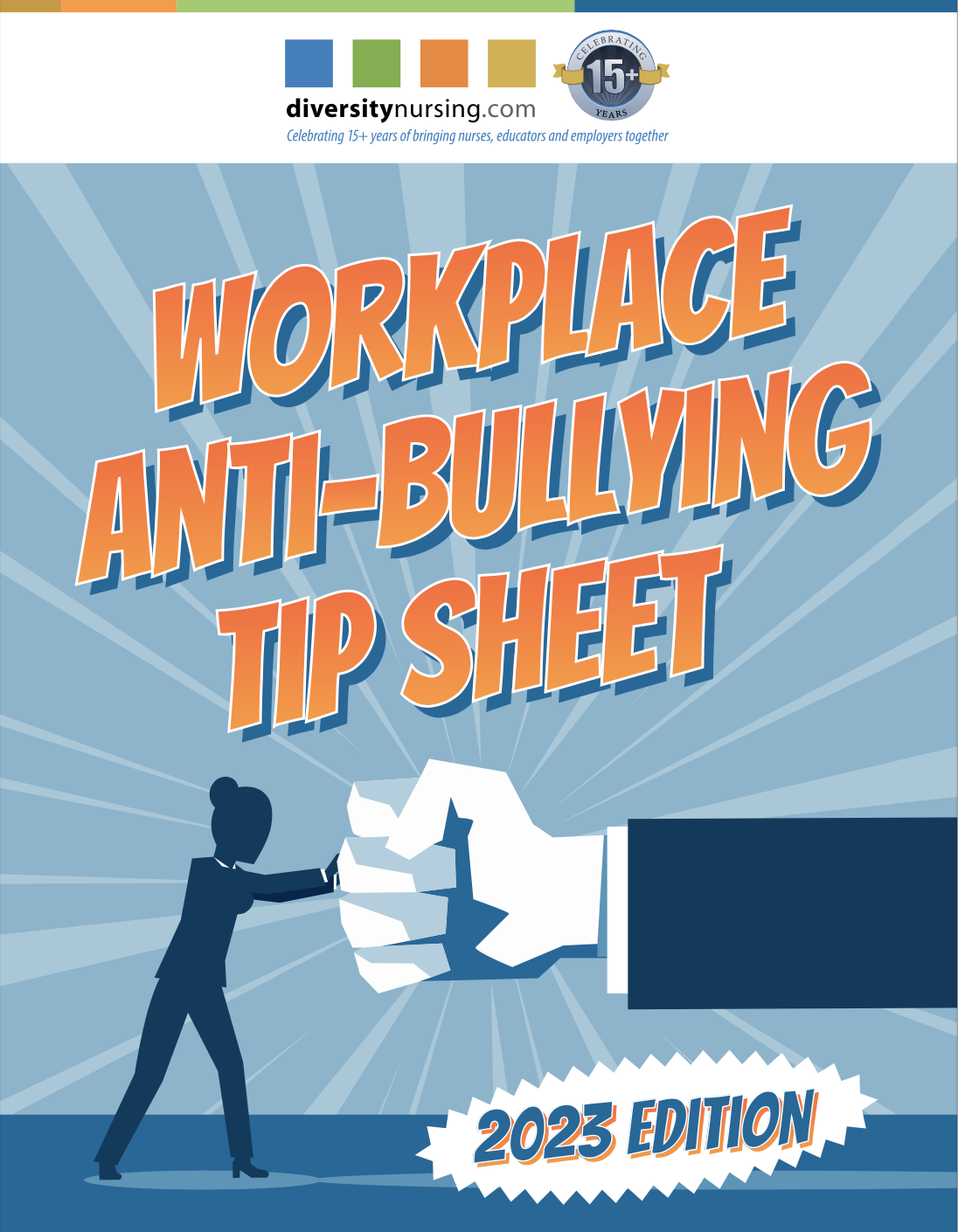 Workplace Anti-Bullying Tip Sheet
DOWNLOAD THIS TIP SHEET TO SHARE OR HANG IN YOUR WORK SPACE.
As we all know, bullying is not acceptable... anywhere. However, it happens at schools, places of employment, within families, friendships, social media, etc. If you are a victim experiencing this bad behavior, these tips should help you deal with a workplace bully.
Nursing is a passion. Band together to help each other!