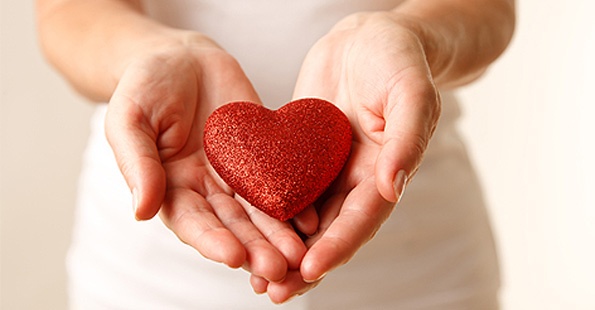 Nurses are talented and caring, they often go above and beyond the call of duty to care for their patients. You don't have to look very far to find great Nurses who make a habit of getting involved and giving more of themselves than they are asked. Below are a few heart warming examples of when Nurses truly went above and beyond for their patients.
Nurse Fills Empty Fridge With Food For Patient
Home Nurse Amanda Mary Perez was asked to clean her patient's fridge. But when she opened the door, she was shocked to see the fridge was empty. She was absolutely horrified that he had gone so long without food and this broke her heart. Amanda knew she had to do something.
The Nurse went to social media and wrote a message where she said the client is responsible for buying his food and he only buys food when he has the money. Amanda finished her shift and went straight to the store where she took all her income tax money and bought food for him. This experience showed her the difference between wants and needs. She said "I opened my eyes and realized I need to stop being so mad about what I don't have and start appreciating what I do have."
Nurse Donates 1,000 oz of Breast Milk
Ashley Chesnut, a mom of two had just been diagnosed with lymphoma and learned that she had to stop breastfeeding. "Breastfeeding to me is a privilege, because for one reason or another, not all women can do it," Chesnut, 30, tells PEOPLE. "I loved this special time with each of my kids, and I felt like it was being stolen away from me and there was nothing I could do to stop it."
Jaclyn Kenney, a Nurse at Nebraska Medical Center noticed the baby was the same age as her daughter. Kenney was overproducing milk and had been thinking about donating the extra ounces to a milk bank, but hearing about Chesnut during her shift at the hospital changed her mind. She made the donation of a lifetime and donated 1,000 oz. of her breast milk.
Previous Music Student Sings Song For His Teacher In Hospice
Maria was a lifelong singing and piano teacher with students from all over the place. Music was something so dear to her heart and when she was in hospice she had one final wish before she passed. She wanted to hear the song "How Great Thou Art". It turns out one of her students worked at the hospice care home in Austinburg, Texas.
The student's name was Joshua and he had known Maria since he was only 9 years old. Maria had started teaching him music then, and his passion for singing and piano only got deeper as time went on. It was his honor to deliver a performance that Maria wanted to here.
Nurse Creates The No One Dies Alone program
Sandra Clarke, RN, was working as a staff Nurse at Sacred Heart Medical Center. While making rounds at the beginning of her shift, she entered the room of an elderly man with a DNR order on his chart. He asked, "Will you stay with me?" Sandra promised him she would return as soon as she checked on her other patients. After taking longer than she had anticipated, she returned to his room, ready to apologize for the delay. As she approached his bedside, she saw his pale, outstretched hand. He had died alone.

She knew his final moments were not supposed to be this way. It is unlikely that any human being would ever choose to die alone. Sometimes, however, circumstances are such that a person has no family or close friends.

Fourteen years later, while working in ICU, Sandra still was harboring thoughts from the 1986 incident. She had volunteered to participate in a pilot program at her hospital to develop an ethics resource team for staff members. The Director of Pastoral Care, Bob Scheri, overheard Sandra discussing her concept of having volunteers stay with patients. At his request, she outlined a proposal. PeaceHealth, the corporate organization of Sacred Heart Medical Center, endorsed her idea. No One Dies Alone (NODA) became a reality in 2001, and the rest is a heartwarming history.
Nurse Adopts Baby She Cared For In Hospital
Nurse Amber Boyd was caring for 18 month old, Nicole at a New Mexico hospital where she was being treated for a rare condition called omphalocele, in which the organs develop outside of the body. It was too much for Nicole's biological parents to take so they left her in state custody.
"The first day I met her actually, I don't know, I just remember walking into her room, just instantly feeling an attachment," Amber said. When it was time for Nicole to leave the hospital, Amber took her duties as a Nurse to another level and adopted the little girl.
Nurses and Care Team Members Help Ill Woman Get Married
The IU Health Nurses and Care Team members created a special wedding ceremony in the hospital for one of their patients. Hillary Deckard was awaiting a lung transplant due to cystic fibrosis, which she was diagnosed with at age 3. IU Health music and art therapists worked on the wedding march and decorations, while social workers and staff secured flowers, cake and a wedding dress. Click Here For Photos
Nurses Help Sneak Dying Patient's Dog In To Say Goodbye
David King, was at a Missouri hospital, losing his battle with cancer and he was worried he'd never see his dog, Lil Fee, again. 17 year-old Ellie Miguel tweeted, "My grandpa is losing his battle with cancer so the nurses helped my grandma sneak their dog into the hospital to say goodbye." Ellie also said "The Nurses always heard my grandma talking about Lil Fee. So they encouraged her and helped her get the dog in. They had my aunt carry the dog in a really big purse."
King passed away not long after, but not before saying goodbye to his best friend and loyal companion. Although most hospitals have a strict no-pets policy, this isn't the first time family and staff have bent the rules. Sometimes, a visit from a beloved furry friend is more powerful than any medicine.
Do you have a story of a Nurse who went out of their way for a patient? We would love to hear about it, comment below!