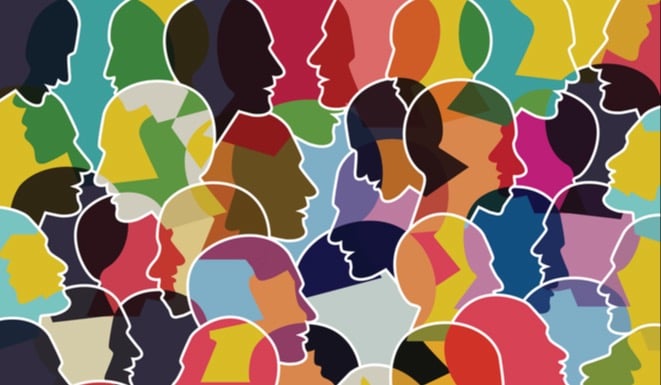 Healthcare should be accessible to everyone regardless of socioeconomic status, age, gender, race, or ethnicity. Unfortunately, many people across the nation struggle to access affordable and reliable healthcare. Health equity can only be achieved when every person, regardless of the situation, has a fair and equal opportunity to be as healthy as possible.
Many factors can influence health equity, including health disparities, social determinants of health, and cultural competence. Therefore, Nurses must understand these concepts strongly to identify health inequalities and implement changes so our patients can achieve optimal health.
Health Disparities
Unfortunately, health disparities in the United States are more common than you may realize. Health disparities are any barriers that limit a person's access to quality medical care. Population groups most affected by health disparities include ethnic minorities, immigrants, and low-income families. Common barriers that people may experience include socioeconomic status, geological location, sexual identity or orientation, ethnicity, race, age, or disability.
Health disparities can look different for everyone. For example, some people may live in rural areas where they cannot easily access routine health exams. Others may need help understanding health recommendations due to language barriers. Whatever the disadvantage, health disparities can lead to poor health outcomes that negatively contribute to health equity.
Nurses have a unique advantage in identifying health disparities and implementing changes so that more people can access care. There are many ways Nurses can implement change, including:
Supporting telehealth and mobile health units so people in rural areas can access medical services

Ensuring patients have access to interpreter services so they fully understand medical recommendations

Creating community health projects so those in under-educated populations can better access health education.
Social Determinants of Health (SDOH)
Social determinants of health can often be confused with health disparities. Although similar, SDOH refers to an individual's personal circumstances apart from medical care and genetics that can affect health outcomes.
Social determinants of health fall into 5 groups that define how people are born, grow, work, live, and age. These groups are interwoven, causing them all to overlap and relate to each other. The five groups include healthcare, economic stability, education, social life, and neighborhood.
Healthcare encompasses a person's access and quality of medical care, including access to primary care services, health insurance coverage, and understanding of health literacy.

Economic stability is the connection between finances and access to healthcare. Employment, poverty, food, and housing security can all affect economic stability and access to healthcare.

Education focuses on the link between access to quality education and how it relates to health. People who do not have access to secondary or higher education may not have the necessary language and literacy to understand medical needs and care.

Social life has contributed to learned behaviors around healthcare access. How people live, work, play, and learn within their communities can change how people feel about medical care.

The neighborhood considers how a person's quality of housing, transportation, access to healthy foods and clean water, as well as exposure to crime and violence play a role in a person's health.
Nurses play a significant role in addressing social determinants of health. You can promote health equity by getting involved in public policies and decision making. Advocating for better care can help prevent illness in underserved populations and improve health equity for all.
Cultural Competence
A strong understanding of cultural competency is essential to achieve health equity. Cultural competency is when healthcare providers provide effective healthcare, even if there may be cultural differences between the provider and the patient.
Nurses can become more culturally competent by learning to engage with a wide range of patients with different cultural, religious, and societal backgrounds. Nurses can show cultural competency by speaking to patients in language and terms they understand or by respecting a patient's cultural or religious values or beliefs.
As a Nurse, providing culturally competent Nursing care can break down communication barriers and improve the health outcomes of our patients.
To better serve our communities, Nurses must be able to identify inequalities in healthcare and implement the necessary changes to improve patient experiences and outcomes. Nurses have a unique position on the frontlines of healthcare to positively improve health equity by helping to provide effective and accessible medical care to all.