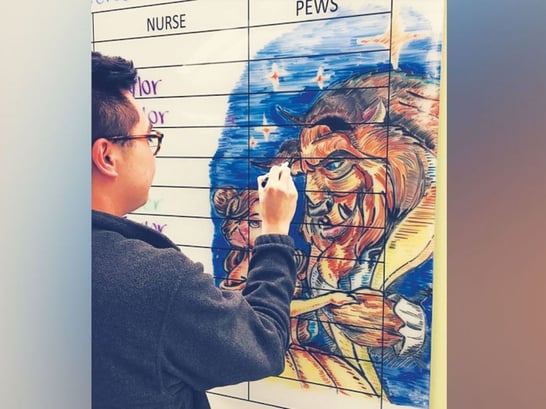 For any of you who work with sick children, you know how emotionally and physically draining it is for your patients and their families. And… for you too. Anything that can bring comfort and a smile to everyone involved is more than welcome.
This article is about a very talented Nurse, who happens to be quite an artist as well. When he has a few minutes, he creates beautiful drawings that bring joy to all that see them. It might be a Disney character, a superhero, or a character from a book. It can take him a week or longer to finish each drawing, but I can imagine watching each drawing come to life, is exciting as well.
This nurse's drawings are bringing cheer to his young patients at Cook Children's Medical Center in Fort Worth, Texas.
Edgar Palomo, 27, makes dry-erase artwork on the hematology/oncology floor to lighten the mood for the kids.
"I've always wanted to help people, which led me to nursing," Palomo, who has been working at Cook Children's for four years, wrote to ABC News. "I never wanted to pursue anything in art, so doing the drawings helps me to combine the two together in a positive and therapeutic manner."
He said he's been doing the drawings for the unit and patients for three years.
"As word of mouth goes around, it's gotten more frequent," he explained of his elaborate creations. "I take requests from patients, families and staff. It can be a popular movie at the time or it might be something related to a holiday."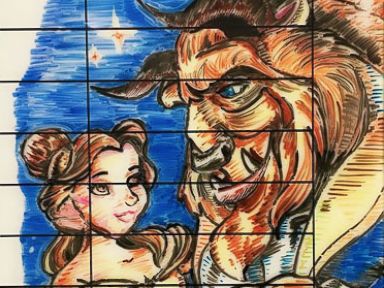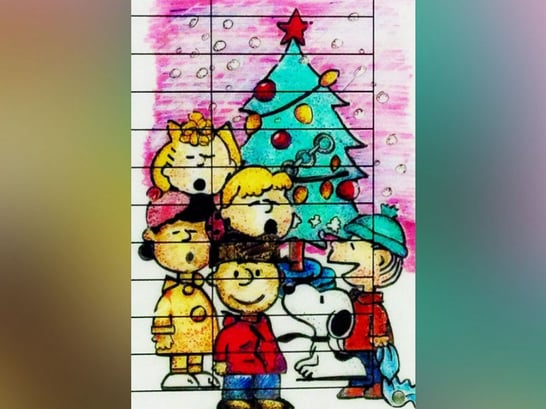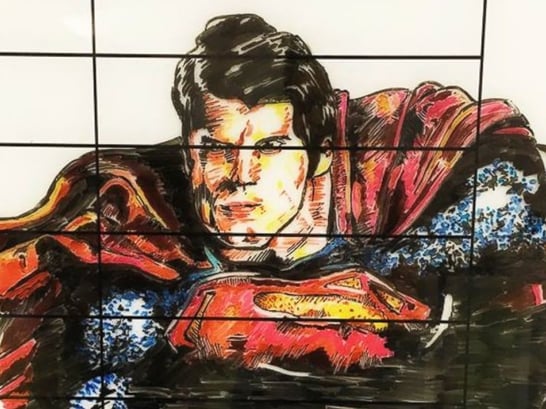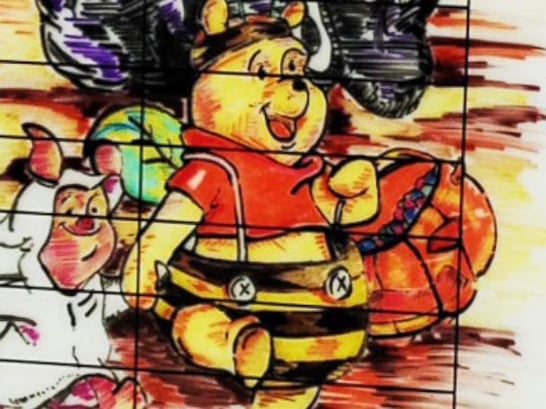 Each drawing takes a few hours to complete, although Palomo said, "My job comes first."
"I can usually only work on the drawings a little bit at a time when I have some free time," he said. "And there is not always downtime. Therefore, a drawing can take one to two weeks, depending on how busy the unit is."
Palomo is happy that his attempt to bring some cheerful color to the floor "can have such a positive impact on the kids."
"Anything to bring a smile is worth doing," he said.