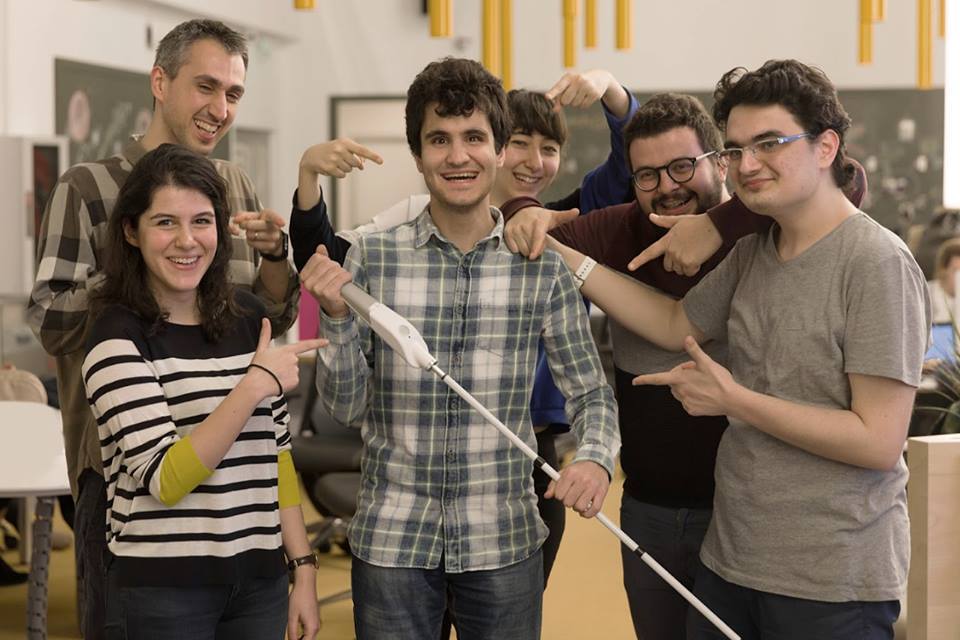 According to the World Health Organization, approximately 1.3 billion people globally live with some form of vision impairment.
With regard to Distance Vision
188.5 million people have mild vision impairment
217 million have moderate to severe vision impairment
36 million people are blind


With regard to Near Vision
826 million people live with a near vision impairment
Kursat Ceylan knows the struggles of being blind and wanted to make life easier and more convenient for others who face the same challenges. He created WeWalk. WeWalk is an innovative cane which includes built-in speakers, voice assistance, Google Maps, a Bluetooth system and more.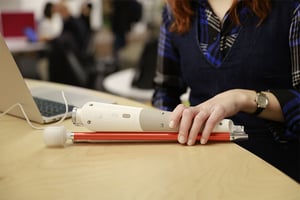 According to a Design Wanted article, the device features dual sensors that vibrate to alert the user of upcoming danger at ground & chest level. The battery can be charged via a USB and works up to 5 hours. The cane can connect to apps like Uber and Lyft allowing access to convenient transportation. Google Maps provides an accurate navigation system when walking. It also features an LED light to assist partially sighted people.
Kursat Ceylan told CNN "As a blind person, when I am at the Metro station I don't know which is my exit, I don't know which bus is approaching, which stores are around me. That kind of information can be provided with the WeWalk."
Ceylan's device has competition with other products such as the Smart Cane Device, the BAWA cane and the SmartCane, but the fact that WeWalk utilizes and incorporates existing technologies (voice assistance, Google Maps, and Bluetooth synchronization), makes it a completely new idea.