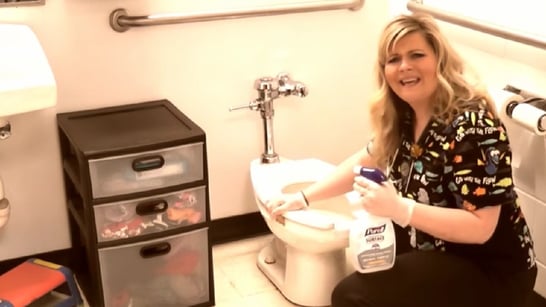 It's Nurses Week and we always want to show our thanks for everything you do. This School Nurse wanted to show her thanks, especially to other School Nurses, for taking care of our kids.
She created this comedy sketch based on Adele's song, Hello. We thought it was hilarious and we hope you do too!
Hello, it's me—and you should pay attention because school nurse has something to say.
To celebrate "School Nurse Day," Kelli Petersen, who works at an elementary school, penned a beautiful rendition of Adele's "Hello," only this time it's all about the life and times of a school nurse. "Happy School Nurse day to all my fellow school nurses! May you know how truly valued you are! And to nurses everywhere, you're amazing!," Petersen wrote on YouTube.
It's a creative celebration of countless bandaids, hurt tummies and gross bathrooms that Adele would most definitely be proud of.