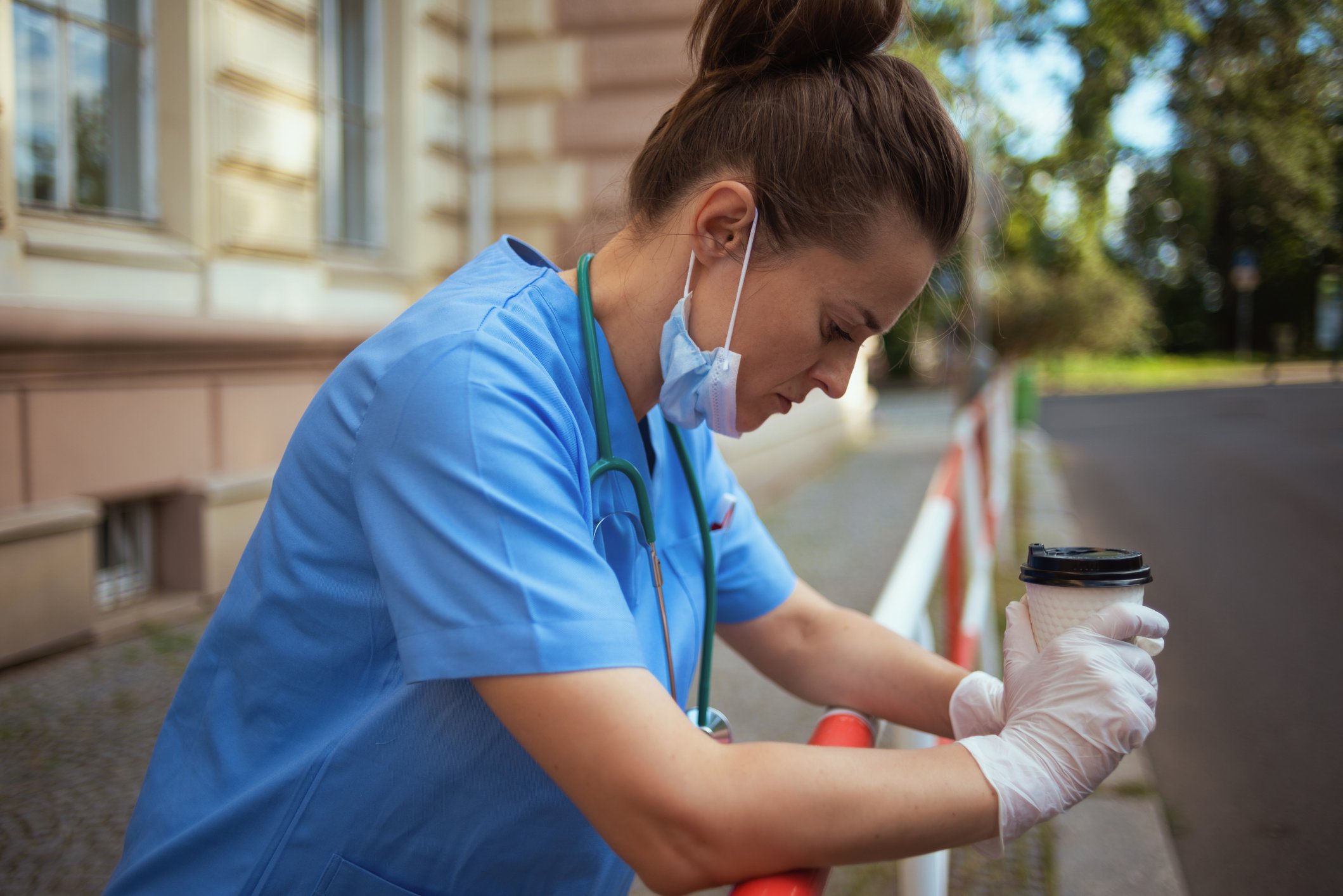 Frontline healthcare workers face stressors during normal times, but especially now during a pandemic and hospitals are finding new ways to help their staff cope.
Recently, University Hospitals in Ohio announced they would be trying out a 10-month pilot program that provides sleep pods for their teams. Doctors, Nurses and staff in the UH Cleveland Medical Center Emergency Department will have access to two HOHM units as a space to safely recharge.
Each 43.5 square-foot pod is designed to block out sound and features a twin-sized bed, a privacy and sound-blocking curtain, charging stations, and a tablet to control reservations.
"Our UH Cleveland Medical Center Emergency Department frontline caregivers have been working tirelessly for months to combat the COVID-19 pandemic," said Robyn Strosaker, MD,, University Hospitals Cleveland Medical Center Chief Operating Officer. "In the midst of all this trauma and stress, we've continuously looked for new ways to support our team, and HOHM sleep pods are a way we can help address their wellbeing."
Some hospitals are making design changes to their break rooms as a way to try and help healthcare workers manage their stress throughout the day.
Nurses may be reluctant to take breaks especially during times of crisis. But taking breaks during your shift can help prevent burnout. So when a Nurse does decide to take a break, there should be a space where they can fully decompress and have time to gather their thoughts and recharge.
Research has found strong evidence between exposure to natural environments and recovery from physiological stress and mental fatigue. Break rooms are becoming a green space with plants and images on the walls of natural landscapes. Create a sitting space with cushioned chairs or ottomans by windows that have a nice view outside. Offer the option of listening to calming music or nature sounds inside the break room.
Hospitals are also offering time for their staff to spend with support animals.
Nonprofit organization Canine Companions for Independence provided Jordy, a lab/golden retriever cross to help frontline workers at Santa Rosa Memorial Hospital.
"The science confirms what we already know, pets provide comfort and support during hard times," said Jessica Lacanlale, MSN, Trauma Program Manager at Santa Rosa Memorial Hospital. "The stress of caring for patients and working long hours is intense; but spending a little time with Jordy lifts my spirits and helps me get through the long days."
Health Systems like Yale New Haven Health are offering confidential well-being check-in programs. This offers employees an opportunity to meet with an expert social worker or clinician one-on-one to discuss their needs and access resources to manage stress and improve well-being.
"People often downplay their own needs, saying 'I'm OK' when asked how they are doing," said Javi Alvarado, YNHHS' director of social work and co-chair of the WELD Council. "These visits create an opportunity to be better than 'OK' and truly grow from recent challenges."
During this pandemic, it is critical hospitals and health systems recognize what stress looks like and takes steps to help their staff cope with it. Equally as important is that healthcare workers know where they can go for help. This means internal communications to staff is key to express your awareness of the stress and the assistance being offered.