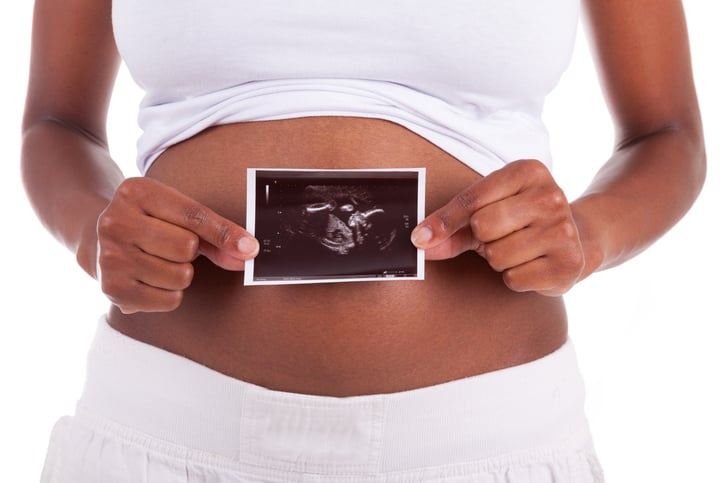 Women of color in the United States suffer unacceptably poor maternal health outcomes, including high rates of death related to pregnancy or childbirth.
The Pregnancy Mortality Surveillance System started in 1987 and since then, the number of reported pregnancy-related deaths in the United States increased from 7.2 deaths per 100,000 live births to 17.2 deaths per 100,000 live births in 2015.
Considerable racial/ethnic disparities in pregnancy-related mortality exist. During 2011–2015, the pregnancy-related mortality ratios were—
42.8 deaths per 100,000 live births for black non-Hispanic women.
32.5 deaths per 100,000 live births for American Indian/Alaskan Native non-Hispanic women.
14.2 deaths per 100,000 live births for Asian/Pacific Islander non-Hispanic women.
13.0 deaths per 100,000 live births for white non-Hispanic women.
11.4 deaths per 100,000 live births for Hispanic women.
Variability in the risk of death by race/ethnicity indicates that more can be done to understand and reduce pregnancy-related deaths.
According to a report from the Centers for Disease Control and Prevention, African American mothers die at a rate that's 3.3 times greater than whites, and Native American or Alaskan Native women die at a rate 2.5 times greater than whites.
Pregnancy-related mortality rates are also high among certain subgroups of Hispanic women. A Science Direct article says, pregnancy-induced hypertension was the leading cause of pregnancy-related death for Hispanic women.
The CDC report also shows roughly 3 in 5 pregnancy-related deaths are preventable. But, the health care system fails to listen to diverse population's health concerns and so the maternal mortality rate keeps rising.
According to the Healthy People Final Review, Approximately 25% of all U.S. women do not receive the recommended number of prenatal visits. This number rises to 32% among African Americans and to 41% among American Indian or Alaska Native women.
An article from the Center for American Progress believes there is little research on what social factors contribute to poor delivery and birth outcomes for American Indian and Alaska Native women because of the small population size and racial misclassifications. But they do know these women face many barriers when it comes to getting healthcare.
The National Partnership for Women & Families explains African American women experience more maternal health complications.
African American women are three times more likely to have fibroids than white women. Fibroids are benign tumors that grow in the uterus and can cause postpartum hemorrhaging. Also the fibroids occur at younger ages and grow more quickly for African American women.
African American women display signs of preeclampsia earlier in pregnancy than white women. Preeclampsia involves high blood pressure during pregnancy and can lead to severe complications including death if not properly treated.
African American women experience physical "weathering," meaning their bodies age faster than white women's due to exposure to chronic stress linked to socioeconomic disadvantage and discrimination over the life course, this makes pregnancy riskier at an earlier age.
The CDC report also shows that more than a third of pregnancy-related deaths were due to cardiovascular conditions. Cardiovascular disease is more common among black women and can occur at earlier ages than in white women.
It is very clear that health disparities have a lot to do with racism. Until it is addressed and programs are put in place to combat racism in healthcare, mortality rates will continue to rise.