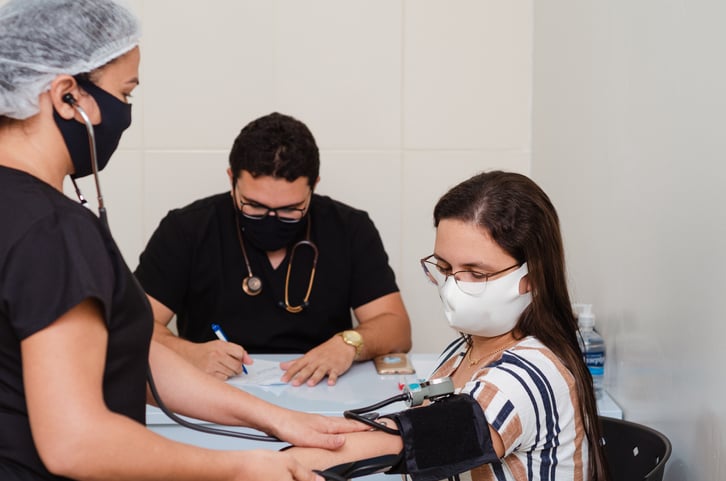 The American Association of Nurse Practitioners (AANP) reported more than 355,000 Nurse Practitioners (NPs) are licensed to practice in the U.S. This is up 9% from the estimated 325,000 reported in May 2021.
This increase in NPs will help aid the healthcare provider shortages and ease burnout from the COVID-19 pandemic.
"Nurse Practitioners are answering the call to provide vital health care services to all Americans," said AANP President, April N. Kapu, DNP, APRN, ACNP-BC, FAANP, FCCM, FAAN. "With the challenges of the pandemic and the demand for more accessible and equitable care, NPs continue to enhance health care delivery across all settings. Today's Nurse Practitioner count indicates that demand for these highly-qualified clinicians continues to be on the rise — and for good reason."
Nurse Practitioner holds the first spot on U.S. News and World Report's 2022 Best Health Care Jobs list and second on the 2022 100 Best Jobs list.
Kapu said, "These rankings highlight what we have known for some time: the NP role is not just a job, it's a calling for more than 325,000 NPs who are working tirelessly on the front lines of health care, from hospitals to primary care clinics, in patients' homes and via telehealth. NPs are highly trained and committed health care providers improving the health of their patients and communities. As we enter the third year of the COVID-19 pandemic, America's NPs will continue delivering high-quality care in every health care setting and expanding access to care in vulnerable and underserved communities. Their dedication makes me proud to be an NP."
As of May 2021, the Bureau of Labor Statistics (BLS) lists these 5 states as having the highest employment levels for Nurse Practitioners:
California
New York
Texas
Florida
Tennessee
Nurse Practitioners in the U.S. make an average of $118,040 annually, according to the BLS.
Currently, more than 25 states allow NPs to practice independently. This means they can open their own clinics and treat their own patients without needing a Physician to oversee the practice.
A career as an NP is very rewarding and allows more freedom and flexibility than many other types of Nursing positions.