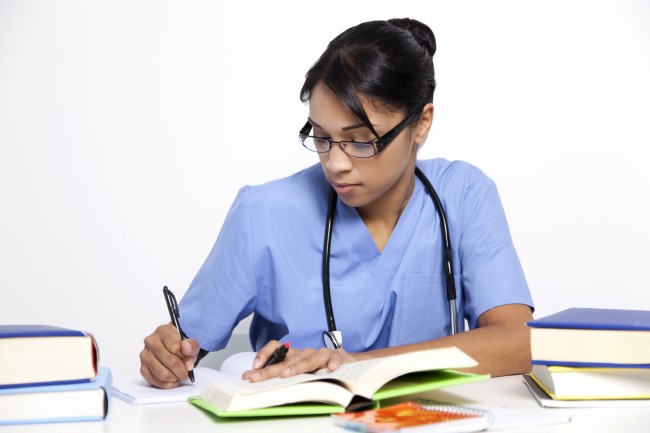 Nursing is one of the many professions that is changing rapidly. Lifelong learning for Nurses is essential. As a Nursing professional, it is a requirement of maintaining your license to participate in continuing education (CE). You need to stay up-to-date on patient care, healthcare trends, treatments and techniques.
According to Nurse.org, most states require Nurses to complete some form of continuing education every two to three years as a condition of licensure. Even if your state board does not require any education for continuing competence for renewal, you may still be required by your employer or Nursing association for job-specific certifications (i.e., Nursing specialties, magnet hospitals, etc.). Specialty certifications such as medical-surgical, critical care, neonatal, etc. have specific requirements for continuing education. Make sure to check with your own hospital and any associations to which you may belong to find out if you have further requirements above and beyond that of your state Nursing board.
Nursing Professional Development specialists or NPD specialists are available to advise Nurses about certification and licensing requirements, and they can also address a Nurse's need for additional instruction. Furthermore, NPD specialists ensure that the Nurses under their supervision always demonstrate competency.
Trisha Coady, HealthStream's Vice President of Clinical Development, discusses how lifelong learning benefits patients and outcomes. She said, "Nearly 70% of the healthcare workforce is involved in direct patient care. That's 3.1 million of HealthStream's 4.5 million subscribers, who complete over one million courses each week. If each of those healthcare professionals could prevent harm or death for only five people in their lifetime as a result of acquired knowledge, over 15 million lives would be saved."
Coady also advises healthcare managers to incorporate and promote a strong focus on learning. Trisha said, "Decisions made after 20 years of experience differ drastically from what we would make in our first year after college. To get there, we've likely pursued formal education or courseware, attended conferences, volunteered on committees, leveraged peers and mentors, etc. There will always be a need for mandatory, regulatory or focused training, but I also believe it's just as critical to offer opportunities for self-development."
If you have any questions about continuing education feel free to ask one of our Nurse leaders by clicking below!