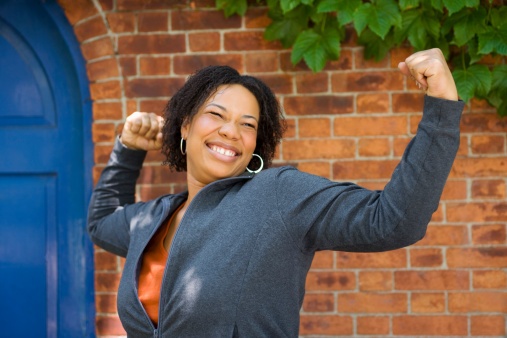 Strong management is necessary for all work environments, especially those that involve quick decision-making and high-pressure situations. Nursing is a career that, undoubtedly, fits into this category. Quality Nurse Management is vital when creating successful Nursing teams. Nurse Managers have an effect on how their employees relate to each other and their patients. Regardless of the hospital unit the manager works in, he or she must lead with a firm yet compassionate hand, revealing what they expect from the team. What is the importance of strong Nurse Management?
·Creating a healthy work environment
A Nurse Manager sets the tone of working in his/her department, acting as a negative or positive role model for the staff members. If he makes the employees feel like part of team and encourages teamwork, he inspires them to work together instead of competing. If he encourages constant communication, employees will be able to approach him when in need of guidance or to mentor. This creates a healthy work environment where people communicate freely with each other.
·Nurturing teamwork
Strong Nurse Management helps to encourage Nurses to work as units. For Nurses to be successful, they need to have great interpersonal skills. They must be good at communicating with patients, their families, and other members of the staff. Strong communication and teamwork are essential to providing quality patient care. To achieve teamwork, Nurses in management positions should encourage staff members to collaborate and help each other willingly.
·Supporting employee development
Nurses should keep refining their skills and learn new ones if they want to stay up-to-date with medicine. Effective Nurse Managers create environments that support growth and provide Nurses with the resources necessary to strengthen their competency. Additionally, they act as mentors, guiding new members of the staff as they adjust to their roles. When a manager values and encourages professional development, Nurses are more likely to push themselves to try new things.
·Proper organization
Proper organization is essential to the success of a Nursing team. Chaos is likely to ensue in the absence of proper organization – which would be unfortunate in the fast-paced, demanding healthcare world. A strong Nurse Manager needs to be detail oriented, methodical, and skilled at recognizing and solving problems. She should have the ability to tackle many different tasks simultaneously: overseeing patient care, writing shift schedules, and assigning duties to the Nurses.
·Setting department goals
Members of staff usually look to the manager for direction, trusting him/her to help them in understanding their role. The Nurse Manager often interprets the goals set by the hospital, decoding them into specific steps that the Nurses can follow. She must also define clear goals for the team, explaining them in a manner that emphasizes their significance. Managers typically oversee everything from standards of care to departmental budgets. Moreover, they must consider all aspects of the department's operations before giving the team instructions.
·Encouraging success
Good Nurse Managers promote environments that encourage their staff to be more productive and enthusiastic when working. As the manager, the onus falls on him/her to lead through actions and words – to show that anything below 100% performance is unacceptable. Nurse Managers need to be honest with the team about its performance and issue clear instructions. They should also praise the staff members who do outstanding work and encourage those having a tough time.
·Positive growth
Good Nurse Managers should have the confidence to analyze their work honestly and come up with ways to improve them. When the team's performance is below par, managers should make changes that improve performance, taking it to the next level. Nurse Managers should influence the staff members to evaluate the things around them and themselves, to find out what works. This will help them to improve their team performance and work environment.
·Smoothing patient relations
When patients and their families have concerns about the quality of care given, they go to the Nurse Manager. They might have questions about the treatment plan or complain about mistreatment from staff. No matter how irate the patient is, Nurse Managers must listen and answer the questions. It is the job of the Nurse Manager to let the patient know that his/her concerns will be taken seriously. During the meeting with the patient or their family, the manager should outline the steps that will be taken to remedy the situation or investigate the complaint.
Nurse Managers usually oversee specific units in the hospital. Therefore, they are responsible for the administrative and clinical aspects, including addressing the concerns of patients and supervising the Nurses. Not only do they require special expertise, but they also need strong communication skills.
Have a question you would like to ask a Nurse Leader? Click the box below!

Related links: Being a nurse leader, even without the title