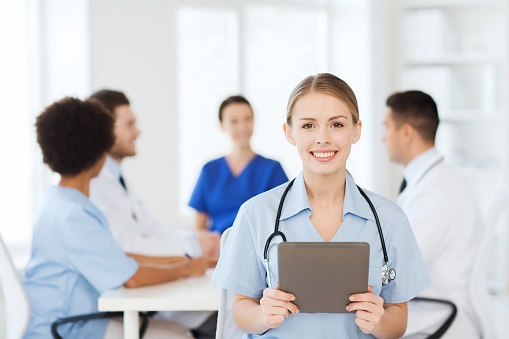 Technology has made people's lives much easier. There are specialized apps for almost everything and everyone. Some very helpful technology exists for Nurses designed to make your life easier. Here's the 2015 Top 10.
Epocrates
This is the #1 app in the medical community. It has a lite and a premium version and does many things including calculators such as BMI and lab and coding guides.
Human Anatomy Atlas
This app is designed for Nursing students. It contains 3,800 three dimensional images of the human anatomy. It also includes quizzes about things like bone and muscle structure.
MedPage Today
MedPage gives you the latest news in the medical community and helps you stay up-to-date on the latest medical advances.
Nursing Central
This app includes 17 million journal articles, 4,600 medications, and 56,000 dictionary terms.
Black's Medical Dictionary
This is an easy to use medical dictionary from a company that has been around for over 100 years.
Nursing Care Plans
With this app, you can make 100 customized care plans covering most medical topics.
MediBabble Translator
For Nurses working with non-english speaking patients, this translator app is a must have.
Symptomia
This simple to use app lets you put in patient's symptoms and it tells you possible diseases associated with these symptoms.
Davis Mobile: Nursing Procedure Checklist
With this app, Nurses stay on task with checklists covering 169 common Nursing procedures.
Nursing Shift Planner
A must have time management app designed for Nurses. You can input specific tasks to be done and even set up auto reminders.
There are apps out there to satisfy every Nurse's needs. The use of technology for Nurses not only make your life easier, but it can also ensure better patient care.
Interested in more blogs like this one? Join our bi-weekly newsletter for free!