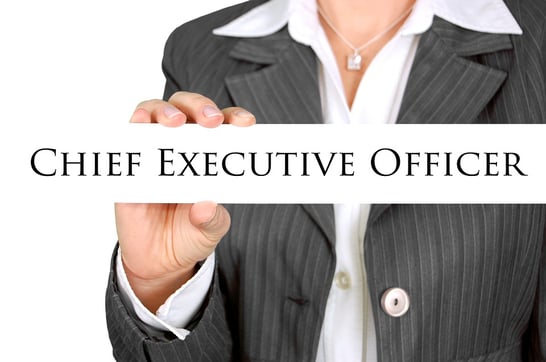 Have you been thinking about a Leadership position? Perhaps you've dreamed about being the CNO or CEO at a hospital or health system. This article speaks very frankly about what it takes and what's involved in these positions.
While your clinical experience is vital, understanding business and how it works is just as important. Read on for some very insightful information about these Leadership positions and let us know if you have any comments.

Nurses bring a wealth of clinical understanding to the chief executive role, but they have to master business skills and a wider focus if they want to succeed.
When Leah A. Carpenter, RN, MPA, went into nursing 30 years ago, she did not intend to follow a career path to administration. In fact, early in her career, she was pretty skeptical about the folks in the C-suite.
"I had no desire to be a suit whatsoever," says Carpenter, who is now Administrator and Chief Executive Officer at Memorial Hospital West in Pembroke Pines, FL.
"There was a very big disconnect between the C-suite—and even middle management—and the rank-and-file staff. I really didn't have a great deal of respect for or want anything to do with a leadership at that time."
Then a bit of what she calls "divine intervention" nudged her into the administrative realm. "I lost my hearing progressively over the last past 20 years, so I'm virtually deaf in one ear," she says.
"I had to make a decision whether I wanted to go into management or education, because that's pretty much the two paths that a nurse can take if she's not going to be at the bedside."
Despite that unconventional beginning, Carpenter has risen to the top as a CEO. Now she has some insights and advice for RNs who are considering a CEO role.
Q. What talents, skills, and insights can a nurse bring to the CEO role?
A. Besides the obvious, which is the clinical background and really understanding what it takes to give safe, quality care that is service-oriented, I think I understand the struggle and what the staff needs to be able to deliver that.
That allows me to garner a certain level of respect from the team because they know I've been where they are.
Q. Do you think nurses who become CEOs face unique challenges?
A. Yes, in some respect. It's been easier for me personally in terms of mastering the role because I have the advantage of understanding the intricacies of the clinical world. I think it has been difficult—I've accomplished it but it's taken a while—to garner the respect as a businesswoman as well as a clinician.
Not every nurse leader or CNO can transition from the clinical world into the administrative world.
Q. Do you think there's a major difference between CNO thinking and CEO thinking?
A. Absolutely. You have to still have the understanding and the insight of the CNO, but there's a completely different skill set that you have to master in order to be a CEO.
You have to learn that balance. You can't look at it from just the eyes of a nurse. You're everyone's voice and you represent everyone—the clinical side, the dietary side, the environmental side, the construction side, the legal side.
There's a whole scope of skills and negotiation abilities that you need to have to balance all of that.
Q. What advice do you have for nurses interested in becoming CEOs?
A. It shouldn't be about the title or about the money. It needs to be about the impact: What do you hope to achieve and deliver? What's the end product?
For me, the end product was having an impact on safety, quality, and service, but at a table where I could really make a difference by having the experience as well as learning the business end of it.
I would steer [prospective nurse CEOs] away from a graduate degree in nursing. I think it limits your scope. They have to look at a business or administration type master's degree.
Also, mentors are key. You have to find people who are really good at this, attach yourself to their hip, and learn everything you can from them.
Not everybody's not going to be a great leader, but you can still learn from bad leaders. You can learn what not to do, and you can develop yourself into the kind of leader you want to be, knowing the things that don't work.