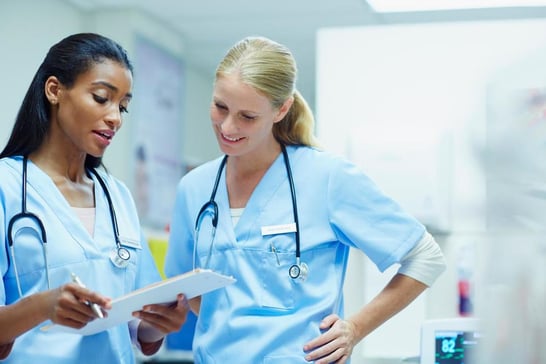 Nurses are always learning. Whether it's on-the-job with practical experience or continuing your formal education, you are always on a quest to learn more. Perhaps you're trying to figure out how to do something better, earn your next degree, improve your relationship and listening skills, or how the latest electronic medical records program works. You are determined to move forward and be your best. If you're looking to advance your formal education, we offer this article as a source of information on Nursing schools and acceptance rates.
There may soon be more nurses than there are jobs.
By 2025, there will be nearly 3.9 million full-time equivalent registered nurses compared with the nationwide demand of 3.5 million, according to a report from the U.S. Department of Health and Human Services.
At eight nursing master's programs – including the programs at Clemson University and Regis University – 100 percent of applicants were accepted in fall of 2015. The programs had the highest acceptance rates among 228 institutions that submitted these data to U.S. News in an annual survey.
Among the eight schools, the average number of applicants was 42. Many schools with low acceptance rates – such as Seattle University and University of North Carolina—Charlotte, which each accepted just 21 percent of applicants – had much larger applicant pools. Seattle received 344 applicants and UNC—Charlotte had 298.
Below are the 10 schools that accepted the highest percentage of nursing master's students for fall 2015. Unranked schools, which did not meet certain criteria required by U.S. News to be numerically ranked, were not considered for this report.
*RNP denotes an institution that is ranked in the bottom one-fourth of all master's nursing programs. U.S. News calculates a rank for the school but has decided not to publish it.
Don't see your school in the top 10? Access the U.S. News Nursing School Compass to find acceptance rate data, complete rankings and much more. School officials can access historical data and rankings, including of peer institutions, via U.S. News Academic Insights.
If you have any questions about Nursing programs, feel free to ask one of our Nurse Leaders!