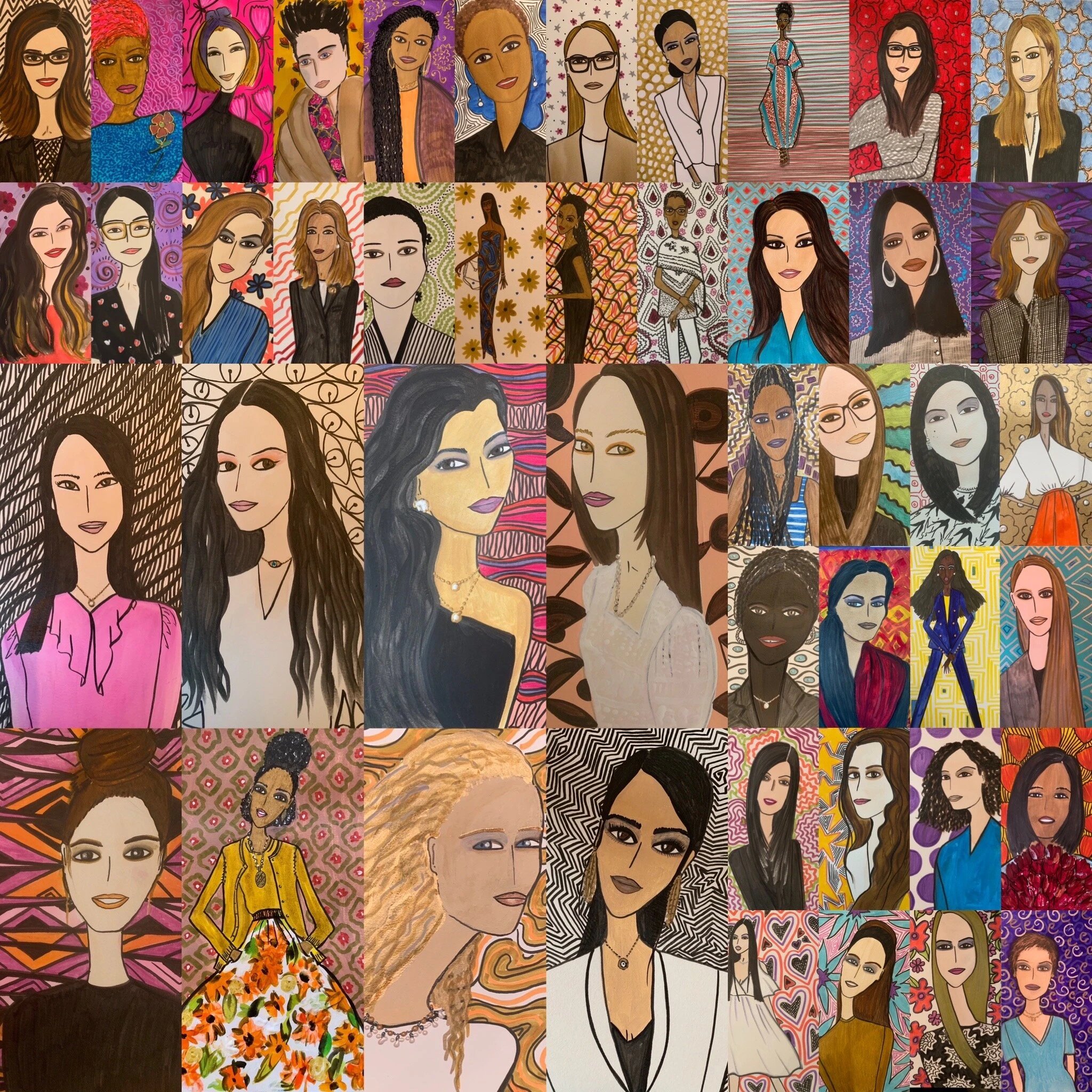 Rebecca Moses, the fashion designer and artist painted 46 portraits of Mount Sinai's Nurses and named the exhibition "Thank You, Mount Sinai Nurses.".
The large-scale portraits can be seen at Mount Sinai's Guggenheim Pavilion on upper Fifth Avenue in Manhattan.
2020 is designated the Year of the Nurse and Midwife by the World Health Organization in honor of the 200th anniversary of the birth of Florence Nightingale.
"To have all of our Nurses traumatized in the Year of The Nurse and not do anything about it, it was literally keeping me up at night," Linda Valentino, the Vice President and Chief Nursing officer at Mount Sinai Health System said.
Rebecca Moses, mostly known for her fantastical and fashionable drawings teamed up with Ms. Valentino and Linda Levy, the President of the Fragrance Foundation and came up with the idea for the art project.
The designer would paint the Nurses' portraits and donate the original artworks to the hospital to be featured in an exhibition. Each Nurse would also receive a print. Linda Levy would donate 5,000 fragrance and beauty products, all filed under self-care, to those whose job is to care for others.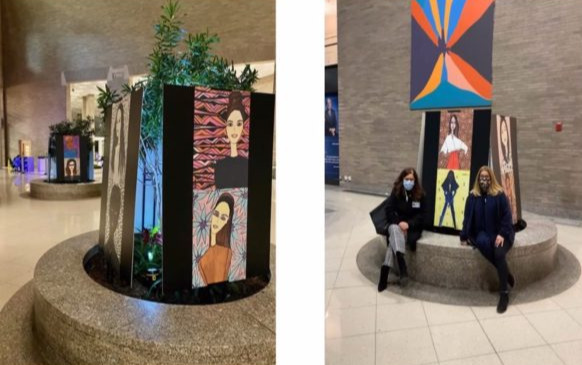 After labor and delivery Nurse, Vanessa Joseph saw her portrait she said she was "blown away that someone paid attention to me and wanted to paint me. I'm just a Nurse."
Joseph said, "Sometimes you feel like you're in the trenches. We put on the full P.P.E. and no one can even recognize you anymore. I'm just trying to guess what Rebecca saw, and it's so much life and vibrancy. It gives people hope that we're going to get back to that again."
Only women were chosen for this project, it's nothing personal against men. Moses simply stated "I don't draw men. It's not my strength. I love men, but I don't draw them well."
This is a thoughtful and remarkable collaboration to honor the Nurses at Mount Sinai. Nurses all over the world are going through an extremely challenging time. We applaud all efforts in recognizing the invaluable service, professionalism, and kindness all Nurses give every day. Thank you!