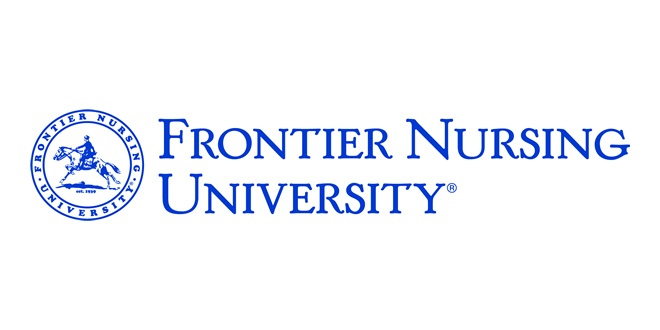 VERSAILLES, Ky.—National Midwifery Week is the first week of October, and Frontier Nursing University (FNU) is celebrating by hosting a virtual event dedicated to nurse-midwifery. Featured topics include healthcare team communication and perinatal mental health. Nurse-midwives, prospective midwives and others can participate online at Frontier.edu/MidwiferyWeek.
From September 29 to October 5, the Empower 2019 FNU Virtual Event: Nurse-Midwives Improving Patient Care Through Teamwork will bring together leaders in nurse-midwifery to present the following sessions:
· Celebrating National Midwifery Week - Susan Stone, CNM, DNSc, FACNM, FAAN, President, Frontier Nursing University and President, American College of Nurse-Midwives (ACNM)
· It's a Beautiful Day in the Neighborhood: A Community-Based Approach to Improving Perinatal Mental Health - Kalena Lanuza, DNP, MSN, APRN, FNP-C, PHN, CLCI
· We're All in It Together - Midwives, Nurses and Physicians: A Team Solution for a Team Problem - Cathy Collins-Fulea, DNP, CNM, FACNM, Faculty Member, Frontier Nursing University
· Maybe there is an "I" in TEAM: IPECS - Audrey Perry DNP, CNM, Clinical Director, Women's Health Care Nurse Practitioner and Nurse-Midwifery programs, Frontier Nursing University and Mark B. Woodland, MS, MD, Chair, Department of OBGYN, Reading Hospital
· I Wanna Be Part of the Team! Becoming a Nurse-Midwife - Tonya Nicholson, DNP, CNM, WHNP-BC, CNE, FACNM, Associate Dean of Midwifery and Women's Health, Frontier Nursing University
Dr. Collins-Fulea will present a certified nurse-midwife-designed quality improvement project aimed at decreasing the length of stay in an obstetrical triage unit. She will discuss how improved team communication and patient engagement and the use of nurse-driven orders decreased patient time in triage and increased client and staff satisfaction.
Dr. Lanuza's session will explore how empowering women through a shared decision-making process, coupled with community collaboration, can improve the implementation of effective perinatal mental health practices in the obstetric setting and society at large. Perinatal Mood and Anxiety Disorders (PMADs) can occur in up to 20 percent of women during the perinatal period and are among the leading cause of complications associated with childbearing.
The 2019 virtual event is sponsored by Southern Cross Insurance Solutions. National Midwifery Week was created by the American College of Nurse-Midwives (ACNM) to celebrate and recognize midwives and midwife-led care. ACNM and its 7,000+ midwife members, physicians and women's health organizations observe National Midwifery Week each year. FNU President Dr. Susan Stone is currently serving as president of the ACNM Board of Directors.
Frontier Nursing University is the birthplace of nurse-midwifery in the United States and has 80 years of experience in delivering graduate nursing and midwifery programs. This is the fifth consecutive year FNU has hosted a virtual event in support of National Midwifery Week.
Register for the virtual event and learn more at Frontier.edu/MidwiferyWeek.