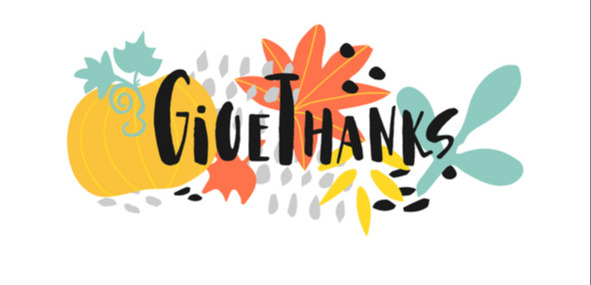 We love our Nurses and with Thanksgiving being celebrated next week, it is only appropriate that we give thanks to all you awesome Nurses!
I've spent some time as a patient, parent, and decision-maker of a gravely ill parent, in doctor's offices, ER's, OR's, ICU's, school nurse offices, nursing homes, etc. Every time, I've been amazed at the professionalism, understanding and compassion of the Nurses I've encountered over the years, both personally and professionally. I appreciate how hard you work and how much you give of yourself. You've seen it all. It is not a job for the weak or selfish.
Every day, in every kind of healthcare facility, you save countless lives day in and day out. This should be enough to be thankful for, but there is so much more you do.
Here are some of the reasons we Appreciate and Thank You…
1) Terrific Listening Skills. With great communication skills, you listen to your patient's questions, concerns, pain, complaints, etc. You always do your best to address these concerns, get answers, and show you care.
2) Sense of Calmness. Panic isn't an option. You know how to remain calm in chaotic situations and provide the best care possible. You know time spent panicking is critical time wasted. This sense of calmness is felt by your patients and helps to keep them from panicking. What a wonderful gift!
3) Empathy. You work with patients when they are worried about their health. Perhaps they just received a scary diagnosis, are facing surgery or painful medical treatment. The point is, you often see patients when they are at the lowest points in their lives and are most vulnerable. You empathize with them.
4) Patience. Some patients, or their loved ones, lash out at those who are trying to help. It's difficult not to take it personally, but you understand it is their stress, pain or grief that is responsible for their behavior. You understand and dig deep continuing to give care. Your patient attitude also comes in handy when fellow staff behave inappropriately under stressful circumstances.
5) Super Smart. There's no doubt about it. Nurses are very intelligent. You might be just starting or continuing your education. Or, you worked hard in school and passed the NCLEX. You're always learning and discovering better ways to get things done. Your critical thinking skills and ability to think on your feet are truly impressive!
6) Passion and Dedication. Many of you push through 12+ hour shifts on your feet, skipping bathroom and lunch breaks to make sure your patients are getting everything they need. You are dedicated to being the best Nurse possible.
7) Best Teammates. People can sense and feel a hostile work environment. You do your best to support and help each other get through the toughest times. Being part of a team is essential in making things run smoothly in any healthcare setting. Having each other's backs makes a pleasant and productive work environment.
8) Sense of Humor. This will get you through many difficult times, both inside and outside work. There's nothing like a good joke to share!
In conclusion, thank you for all you do for your patients, students, and families. There would be no Healthcare without YOU!

Happy Thanksgiving!!