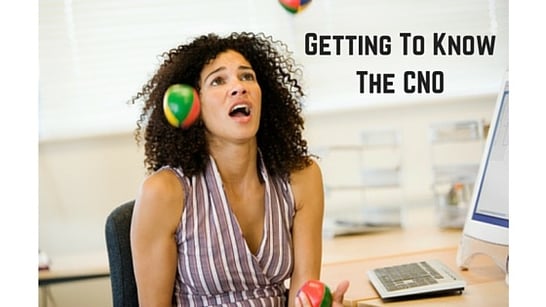 The healthcare industry is filled with challenging and rewarding job opportunities. For those who are actively pursuing a career in nursing and who eventually wish to acquire leadership roles in that field, striving for the occupation of Chief Nursing Officer is a worthwhile endeavor. To be a successful CNO in the healthcare system there are specific requirements, qualities, and skill sets that the industry requires of their employees. These attributes can determine the likelihood of potential employment. Along the same vein, what does it really take to become a good CNO (Chief Nursing Officer) in the medical sector?"
Basic Requirements
The requirements for the role of CNO vary depending on the preferences of the employer. There is, however, a general consensus that to be considered for the position of CNO, the applicant needs years of nursing experience and some form of a graduate degree. Some hospitals or medical affiliates require as little as 5 years of experience while others require applicants have 7 - 10 years of practice in the medical industry. The CNO position is the highest ranking Nurse in administration and that role is not taken lightly.
Taking the right educational journey to a specific career is important. The value and focus a Chief Nursing Officer hopeful applies to their education path speaks volumes to potential employers. Having a MS Nursing (management and organizational leadership) degree, a MS in Nursing (leadership in health care systems) degree or a Master of Science in Nursing Administration is a common trend among current Chief Nursing Officers. Earning a combination of a science-oriented Nursing degree along with a business emphasis degree is encouraged when seeking a leadership position in healthcare.
If a healthcare employee is seeking admission into a Master's degree program to aid them in their journey toward career advancement, they have expectations to meet. Those in the Nursing field are required to have an active RN license, a Bachelor's degree, and should be aware that RN clinical experience bears heavily in the admissions process. While there are many technical aspects to attaining the title of CNO, becoming a "good" CNO goes beyond the basic requirements.
10 Qualities of a CNO
Has a passion for fulfilling a leadership role

Desires to be a positive mentor

Exhibits a conscious concern for patient care

Focuses on quality and safety

Enjoys implementing strategies to solve existing problems

Decisively initiates responses to emergencies

Displays commitment and the highest level of competency

Is a proactive force in a hectic environment

Exudes compassion and dependability on a daily basis

Has a keen sense for business matters and has developed organizational skills
Skill Sets of a Good Leader
Chief Nursing Officers realize the importance of setting long and short term goals for the betterment of their facility. As a consummate problem-solver, the business-minded and client-conscious leader balances passion for patient welfare with administrative management. Implementing processes that ensure the business side of healthcare runs smoothly, the leadership role of a CNO is fraught with responsibility, but also with rewards. They are the faculty informers, the interviewers, the proficiency job monitors for Nurses, staff schedulers, and that is just the start to their long list of duties.
Boasting of better pay, job security, and intrinsic rewards, there are many reasons why a CNO values their many-faceted position. Leaders are born through adversity, and a confident Chief Nursing Officer can handle with marked professionalism, the many conflicts that come their way. A good CNO values people and the efficient processes that bring order to chaotic environments.
Any Chief Nursing Officers looking to grow diversity in their facility can click below for contact information. We would be more than happy to help you.