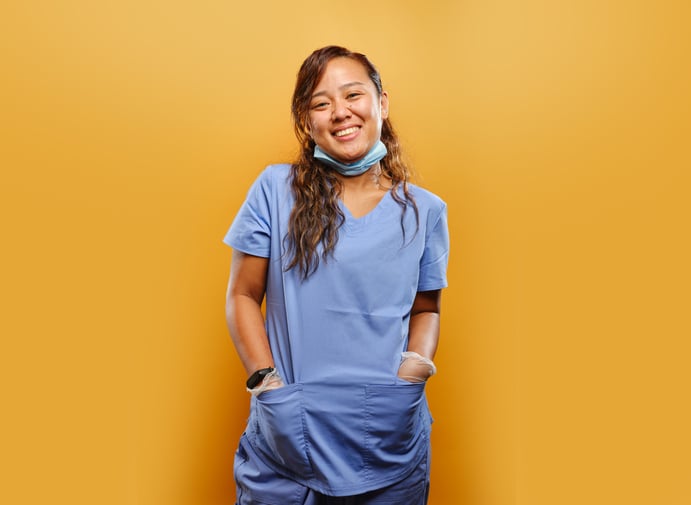 One of the greatest benefits of the Nursing profession is that there are always new and emerging ways to improve our skills and reach new occupational heights. Medicine is ever-changing and with that, Nurses are also ever-changing. We must learn to adapt to new procedures, medications, technology, and equipment. These changes often unlock the potential we have to grow within the Nursing profession and there are many opportunities to grow right at our fingertips. Wherever you are in your Nursing journey there is always room to grow professionally.
Continuing Education Opportunities
Most states require Continuing Education Units (CEUs) for Nurses to renew their RN licenses. Although many Nurses may feel that completing CEUs can be a tedious and unnecessary task, they are a great opportunity to advance knowledge and skills. There are many different ways to fulfill CEU requirements including conferences, online classes, on-the-job training, independent study programs, and post-secondary degree programs. Completing CEUs with the intention to advance your skillset can be a great step in advancing your career.
Seek a New Certification
Getting a Nursing certification is an excellent way to advance your career. There are hundreds of Nursing certification options available to all Nurses regardless of their current Nursing position. Holding certain certifications will make you more marketable to employers and allow for more opportunities. There is no limit to the number of certifications you can hold as a Nurse and each certification can help you gain a competitive advantage in your Nursing field. Some of these certifications include basic life support (BLS), advanced cardiovascular life support (ACLS), trauma Nursing core course (TNCC), and Wound Care Certification (WCN-C).
Organize or Join a Unit-Based Council
Unit-based councils are a professional practice model that facilitates shared decision-making between staff Nurses and Nursing management. These councils can impact policies, procedures, and processes in everyday patient care. Organizing or joining a unit-based council will promote evidence-based practices, improve patient-centered care, increase job satisfaction, improve Nurse retention, and foster professional growth and development. Participating in a unit-based council also looks great on a resume.
Join a Professional Organization
There are many benefits to joining a professional organization that can support your advancing career. Whatever your Nursing specialty, there is most likely a professional organization you can join to support your growing skills and knowledge. These organizations help Nurses achieve personal growth and development by supplying educational opportunities such as CEUs, education conferences, occupational networking, and academic scholarships. Taking an active part in these types of organizations can offer Nurses professional development opportunities including mentoring and leadership development. To choose an organization that will be the right fit for you look for a group that focuses on your chosen specialty or area of interest.
Consider Specialization
Nurses have the opportunity to become specialized in their chosen Nursing field. Nursing certifications are a formal process in which clinical knowledge and skills are tested to demonstrate competence in a chosen specialty. Nurses can become specialized in various fields including but not limited to emergency Nursing, medical-surgical Nursing, rehabilitation Nursing, and critical care. Achieving board certification in your chosen specialty demonstrates that you are an expert in your chosen field and can lead to increases in pay, management positions, and more.
Take the Next Step in Your College Career
Educational advancement in the Nursing profession is endless and there is always room to climb the professional ladder. The Nursing profession offers a wide variety of job opportunities and with every new degree achieved, new doors can be opened. Going back to school is a big decision to make and there are many aspects to consider. There are many different paths that can be taken to advance your degree. Classes can be taken online or in-person as well as part-time or full-time. These options allow Nurses the flexibility they need to continue working while achieving their degrees.
Registered Nurses who have achieved a bachelor's degree can decide to enroll in a graduate Nursing program and receive a master's degree in Nursing. There are several different areas of focus Nurses can choose including a Nurse Practitioner (NP), Clinical Nurse Specialist (CNS), Certified Registered Nurse Anesthetist (CRNA), Clinical Nurse Leader (CNL), and Certified Nurse-Midwife (CNM). The benefits of obtaining a graduate degree in Nursing include a pay increase as well as teaching and leadership opportunities.
In closing
Knowledge, skill, and passion are what can really drive a Nurse forward in the Nursing profession. What is most important is that you find what you are passionate about and go for it with integrity. By doing this, you will find yourself opening the door to new opportunities that will lead to your own personal journey of growth and development in Nursing.