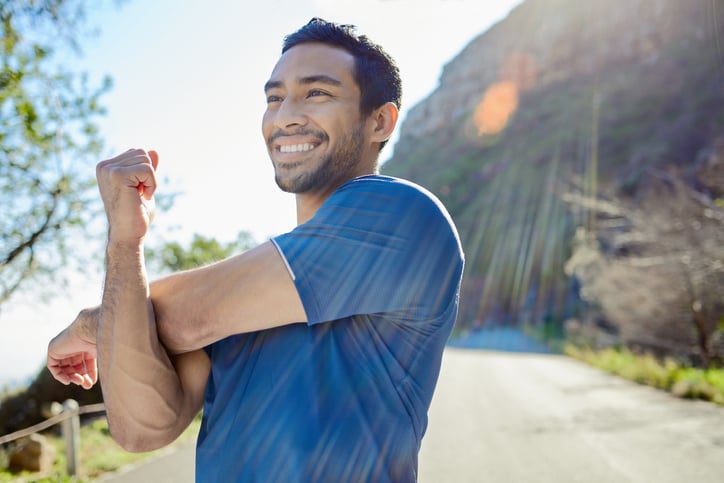 May is mental health awareness month, a time to
raise awareness and promote education about mental health, as well as reduce the stigma associated with mental illness. Did you know, 1
in 5 American adults
experience a mental health condition in a given year?
Self-care is essential for Nurses to maintain their well-being and improve their mental health so they can provide the best possible care for their patients. Here's a checklist for Nurses looking to begin their self-care journey :
Get enough sleep: Aim to get 7-8 hours of sleep.
Eat a healthy diet: Make sure to eat a balanced diet that includes plenty of fruits, vegetables, whole grains, and lean protein.
Stay hydrated: Drink plenty of water.
Exercise regularly: Aim to get at least 30 minutes of moderate exercise most days of the week.
Take breaks: Take short breaks throughout your day to rest and recharge.
Practice mindfulness: Try incorporating mindfulness exercises into your daily routine, such as deep breathing or meditation.
Connect with colleagues: Connect with colleagues who understand the challenges of being a Nurse. You can talk to them about work-related stress and share coping strategies.
Seek professional help: If you're struggling with your mental health, seek professional help from a mental health provider. This can be a therapist, psychiatrist, or psychologist.
Use employee assistance programs: Many healthcare organizations offer employee assistance programs that provide confidential counseling and support services.
Set boundaries: It's important to set boundaries and say no to additional responsibilities if you're feeling overwhelmed.
Pursue hobbies and interests: Make time for activities that bring you joy and help you relax, such as reading, listening to music, or practicing a hobby.
Take care of your physical appearance: Dress in clothes that make you feel comfortable and confident, and take pride in your appearance.
Practice gratitude: Take time each day to reflect on what you're grateful for, whether it's a supportive colleague, a successful patient outcome, or simply the beauty of nature.
Resources
Remember, self-care is an ongoing process, and it's important to make it a priority in your life. By taking care of yourself, you'll be better equipped to care for your patients and thrive in your career as a Nurse.