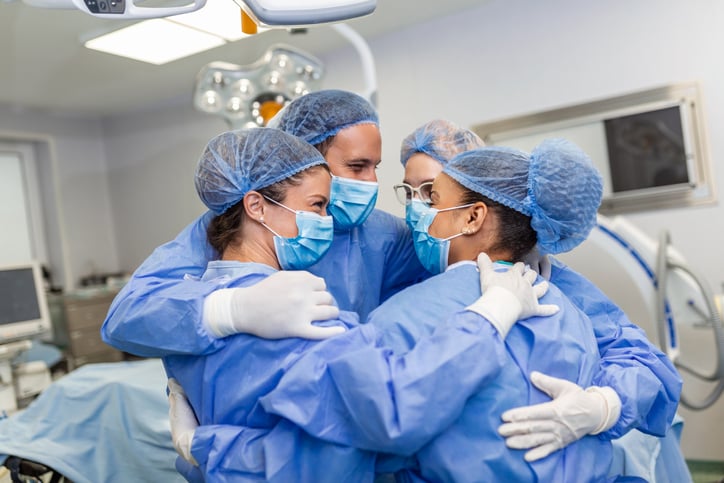 A positive workplace culture is essential for Nurses to provide excellent patient care. In addition, a positive workplace culture on Nursing units can positively impact job satisfaction, staff retention, and patient outcomes.
Unfortunately, in some Nursing units, bullying is tolerated, silently condoned, or completely ignored. This leads to a toxic culture and an unhealthy workplace. There is an age-old phenomenon among some Nurses called "Nurses eating their young." This form of bullying has been viewed as a rite of passage for new Nurses, but in the end, it has resulted in devastating effects on unit morale. It can have a long-lasting impact on the self-confidence of new Nurses.
The good news is most Nursing units offer a culture of support and positivity. And thankfully, the culture of "eating your young" is slowly dissolving. Nurses see coworkers more often than family due to working long hours, overnights, or holidays, so having support and camaraderie with your colleagues is very important.
Here are some ways you can help support Nurses on your unit to increase morale and create a positive Nursing culture.
Make Friends with Your Co-Workers
Nursing can be stressful, and Nurses often experience intense situations at work. Bonding with coworkers and developing friendships can reduce stress and create a more positive work environment. After all, only Nurses can understand what other Nurses go through. Why not make friends with your Nursing colleagues so you have someone to share all the joys and struggles of the job?
Be a Role Model
The best way to encourage a positive work culture in your unit is to model positive, encouraging behavior. For example, always lend a hand to a fellow Nurse with a heavier patient load or praise a co-worker for a job well done – it's a great way to spread positivity.
Small acts of kindness are also great ways to role model good behavior on your Nursing units. Acts of service can be as simple as answering a call bell for a fellow Nurse or offering to cover your coworker's patients so they can take their lunch break. When Nurses choose to be positive, show compassion, and respect for their fellow Nurses, we can experience a happier work environment and improve the culture of our units.
Acknowledge Strengths
Recognizing positive behavior and a job well done is the best way to motivate your colleagues and spread positivity. Feeling valued at work encourages staff members to perform their best and go the extra mile. Empowering Nurses by appreciating everything they do goes a long way. Say thank you to your co-workers when they help you out or compliment them when a job is done well.
Have Fun!
Nurses often deal with life and death circumstances, so saying 'have fun' can seem a little insensitive. However, having fun at work is excellent for your mental health and can help reduce stress both on and off the job. Finding humor and laughing with co-workers can lighten the stress Nurses carry on their shoulders throughout the day. Other ideas to try on your unit could be to plan a day to match scrubs, a theme day to celebrate a holiday, or plan a potluck so everyone can enjoy a snack on their lunch break.
Nurses are kind and compassionate with their patients. They should act the same way to their coworkers. You have the power to create an encouraging, positive culture. So go out there and spread positivity because happy Nurses provide the best care to their patients.