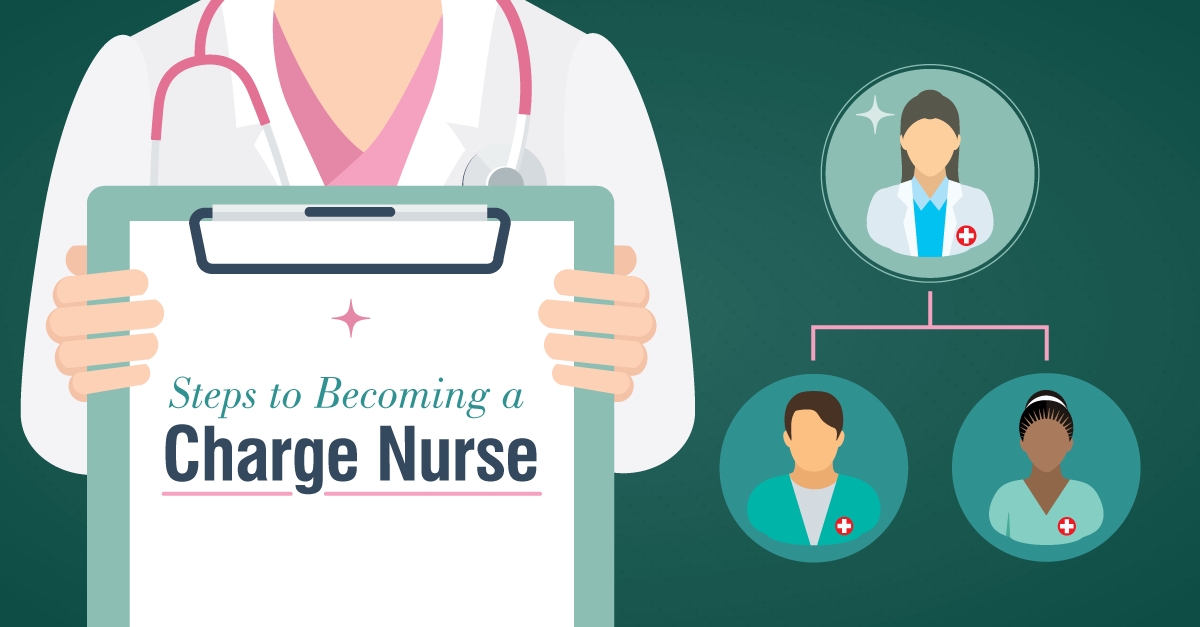 "Example is not the main thing in influencing others. It is the only thing."
-Albert Schweitzer
Charge nurses fill a unique role. As caretakers, supervisors, liaisons and point people, these professionals balance the responsibility found in managerial roles with the medical competencies of registered nurses. For those considering a career in this exciting field, here are some useful tips.
Role of a Charge Nurse
Also known as "lead" nurses or "unit supervisors," charge nurses are frontline managers on the nursing floor. They work in any number of healthcare settings, including hospitals, clinics and long-term care facilities. The position itself is flexible; charge nurses may serve in temporary or permanent roles, depending on the needs of the facility.
Specific responsibilities may include some or all of the following:
· Provide nursing care expected of a standard nurse, including patient assessment, administering medications and treatments, maintaining files and charts, and more
· Oversee other nurses and mentor them when necessary
· Monitor staffing needs
· Create work schedules and assign patients to nursing staff
· Serve as liaison among nurses, physicians, patients and families, management and other parties
· Conduct performance evaluations and job interviews
· Delegate tasks and coordinate patient care
· Monitor and order medical supplies, medicine and other items
· Provide daily and intermittent reports
· Ensure compliance with policies, procedures and laws; keep up-to-date with policy changes
· Discipline nursing staff when necessary
· Oversee patient admissions, discharges and transfers
· Assist other nurses in handling challenging patients
· Investigate patient complaints
· Sign off on staffing paperwork including competency evaluations and staffing budgets
· Maintain a safe environment for patient care
Charge nurses must generally possess excellent skills in communication, organization and leadership. They must also be competent in making quick decisions, evaluating the quality of patient care, resolving conflicts and anticipating problems before they arise. Charge nurses are hired as much for personal aptitudes (such as the willingness to solve problems) as they are for their medical expertise. They must demonstrate a great deal of ambition, professionalism and awareness of the larger picture at all times.
How to Become a Charge Nurse
All charge nurses must be licensed RNs. They also require a significant background in their field (usually a minimum of three years of experience). Charge nurses earn their positions largely due to a combination of their job history, personality, ambition and previous work performance. Because these factors are so indefinite, extra credentials may help interested candidates gain an edge in the hiring process, including earning a Bachelor of Science in Nursing (BSN).
According to PayScale, the median salary of charge nurses is $68,911 annually. The role can also be a stepping-stone for additional study and more advanced positions of leadership. Some job titles may include:
· Nursing Director ($90,712 median salary)
· Advanced Practice Registered Nurse ($91,099 median salary)
· Chief Nursing Officer ($123,702 median salary)
The role of a charge nurse is indeed complex. But for those with the interest in becoming exceptional leaders within the nursing field, the position can be a perfect fit.
Additional Sources: Society of Human Resource Management, Advance Healthcare Network
Your Nursing Leadership Future
Nursing has been called "the finest art," and nowhere is that illustrated better than in the profession's requirements for management. For those seeking to advance their nursing career, the online RN-to-BSN program at Husson University can train them in a practical curriculum designed to help them succeed. Created for working professionals, the program can be completed in as little as one year.