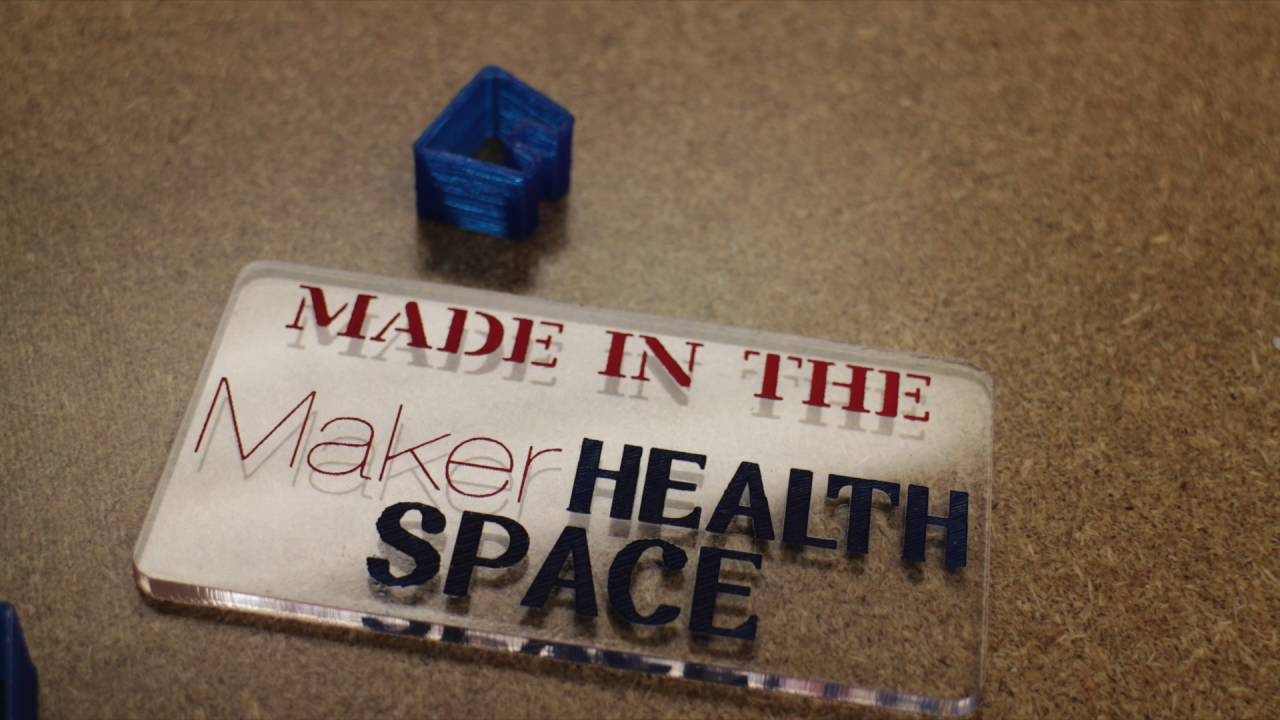 Nurse's innovative ideas are coming to life thanks to pop-up labs through a company called MakerHealth. MakerNurse, powered by MakerHealth, with support from the Robert Wood Johnson Foundation, was launched in September 2013 with the goal of examining Nurse innovation in U.S. hospitals and identifying tools and resources that could help more Nurses bring their ideas to fruition and lead improvements in patient care. Their solutions, informed by this research, are being adopted by institutions across the country.
Nurses are natural problem solvers and spot any barriers in providing the best health care. So it would be in everyone's best interest to support Nurse's ideas and provide them the tools to create.
MakerHealth Space is situated inside a hospital. It provides Nurses and other health care professionals direct access to robust tools and materials, from 3D printers to Velcro, to create new and better devices that improve the way they care for patients.
According to the company's website, the MakerHealth Space is stocked with adhesives and fasteners, such as Velcro and zip ties; textiles and electronics, including sensors and microcontrollers; and a range of tools, from pliers and sewing needles to 3D printers and laser cutters. The space is divided into a series of workstations, each equipped to address a specific medical challenge, such as fluid control or assistive technology.
PICU Neonatal Transport Nurse, Brittany Hruska, started researching and creating earmuffs for babies in the neonatal intensive care unit a couple years ago.
"In the NICU, we have a lot of noise that we can't eliminate between the ventilators and just talking that happens. There's been tons of research on how damaging it is to babies. It's bad for their growth, development. It's bad for their brains," said Hruska.

A MakerHealth pop-up lab was set up at Blank Children's Hospital and helped her improve her invention. Hruska said, "Before I was hand cutting these. They would take me about an hour to make a set of them. The MakerNurse program had people who helped me learn how to do computer aided design software and we 3D printed molds and they helped me find liquid foam, so now I can make lots of these pretty quickly."
The first MakerHealth Space was at John Sealy Hospital at The University of Texas Medical Branch at Galveston. According to the Robert Wood Johnson Foundation, Jason Sheaffer, Nurse manager in that burn unit, used PVC piping with 3D printed connectors to make a modular irrigation system to attach to the burn unit tub, creating a shower system that will help Nurses more efficiently and effectively treat burn patients. Dolly McCarley, from that Medical Surgical unit, laser cut acrylic attachments for patient IV poles to keep supplies closer at hand. Debra Flynn, from that Labor and Delivery Unit, fabricated protective sleeves for patient IVs using an impulse sealer, vinyl and string. Dell Roach in Cardiothoracic Surgery designed a template for placing 12-lead EKGs on pediatric patients.
To learn more about MakerHealth and their MakerNurse program, click here.