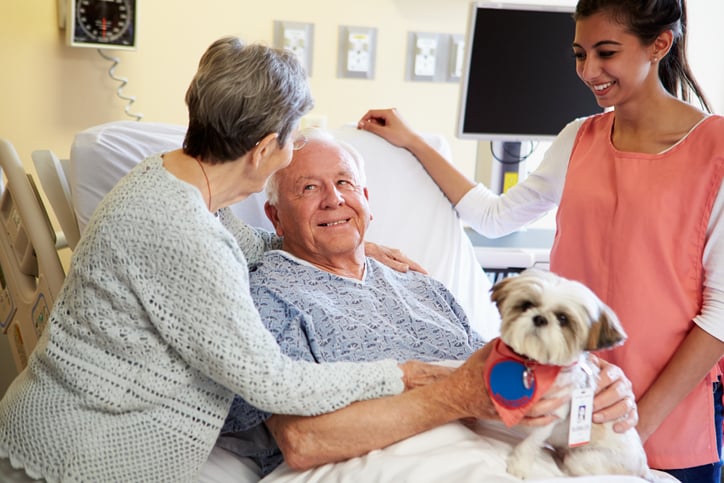 Hospitals are hiring or accepting volunteer teens and young adults as a long-term strategy to help combat shortages in the healthcare industry.
Research shows, exposure to various healthcare fields is crucial to the development of career interests for adolescents and young adults.
Earn while you learn programs give high school students the opportunity to gain knowledge in the field and make a better wage than the average part time jobs students often take.
These programs offer roles such as:
Food Services
Transportation
Manage Gift Shop
Medical Library
Patient Support
Environmental Services
Administrative Support
Translator
According to Becker's Hospital Review, Mount Carmel launched its inaugural patient-facing role for those 16 and older: a student support associate position.
Student support associates work as part of the care team, with a multi-skilled technician. The younger workers can help with tasks such as bathing patients, taking patients' vital signs and restocking equipment.
"We did elect to have specific criteria that students coming to us are actively enrolled in a Nursing program or a pre-Nursing program throughout their high school [career], so that we are really looking to support and foster their interest in long-term career growth and positioning them well to continue to work for us after they graduate from high school and ultimately matriculate into a Nursing program or another allied health program," Mount Carmel Regional Director of Talent Acquisition Rachel Barb told Becker's.
Volunteer programs help plant the seed and further educational opportunities for young adults.
Inova Fairfax Hospital in Virginia offers a volunteer Summer program where teens get to learn about different positions in the hospital and get hands-on experience at the hospital's simulation lab.
Dr. Steve Narang, President of Inova Fairfax Medical Campus says to volunteers, "We are taking care of human beings, and this is just a gateway whether you want to be an accountant, whether you want to be in security, whether you want to be in IT or whether you want to be at the bedside. There's a job for you in healthcare."
Abrazo West Campus Hospital in Arizona hosts a volunteer program with interactive workshops.
"In those workshops, they have someone's undivided attention, so they have a surgeon, a specialist, a radiologist that's up there, and they tell them everything from A to Z, salary, challenges, rewards, education, the best career paths to take," said Barry Worman, Director of Volunteer Services.
The Healthcare industry will continue to face workforce shortages in the near future so it's crucial health systems offer opportunities like this to fill the gaps.