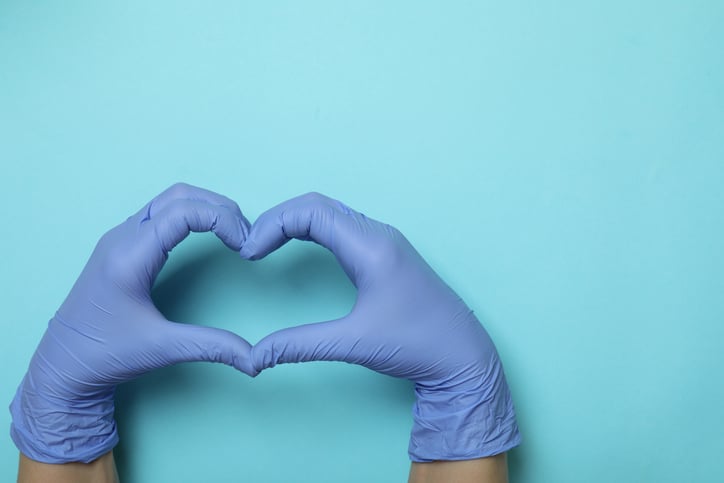 In the United States, drug overdose deaths have reached historical rates. From September 2020 to September 2021, more than 104,000 Americans died due to a drug overdose.
Harm reduction services play a key role in preventing death, injury, disease, overdose, and substance misuse or disorder.
According to DrugPolicy.org, harm reduction is based on acknowledging the dignity and humanity of people who use substances and bringing them into a community of care in order to minimize negative consequences and promote optimal health.
Nurses can assist with different types of harm reduction programs. Some of these programs are:
Needle Exchange Programs
People who inject drugs face a greater risk of contracting HIV and hepatitis C. Research shows that 1 in 23 women and 1 in 36 men who use drugs intravenously will contract HIV at some point during their lifetimes, according to American Addiction Centers.
Sterile syringe access programs, also known as needle exchange programs, help lower these risks by limiting syringe sharing and providing safe disposal options.
These programs also provide disease testing, referrals to drug treatment, detoxification, social services, and primary health care.
According to the CDC, nearly 30 years of research has shown that comprehensive Syringe Services Programs (SSPs) are safe, effective, cost-saving, and do not increase illegal drug use or crime. Research also shows that new users of SSPs are 5x more likely to enter drug treatment and about 3x more likely to stop using drugs than those who don't use the programs.
Supervised Injection Facilities
Also known as overdose prevention centers, these facilities offer a safe space for people to consume pre-obtained drugs under the supervision of medically trained professionals.
Facility staff members do not assist in consumption or handle any drugs brought in by clients.
Healthcare providers are there to offer sterile injection supplies, test for the presence of fentanyl in drugs, answer questions on safe injection practices, administer first aid if needed, and monitor for overdose.
Years ago, the American Medical Association vouched for these facilities stating, studies from other countries have shown that supervised injection facilities reduce the number of overdose deaths, reduce transmission rates of infectious disease, and increase the number of individuals initiating treatment for substance use disorders without increasing drug trafficking or crime in the areas where the facilities are located.
In 2021, New York City became the first in the nation to open an overdose prevention center.
Some community-based harm reduction examples are:
Naloxone Distribution Programs
Naloxone (also called Narcan®) is an inexpensive, FDA-approved generic drug that works to reverse an opioid overdose, including fentanyl overdose, by restoring breath to unconscious overdose victims. It is simple to administer, making it safe and easy for laypeople to use.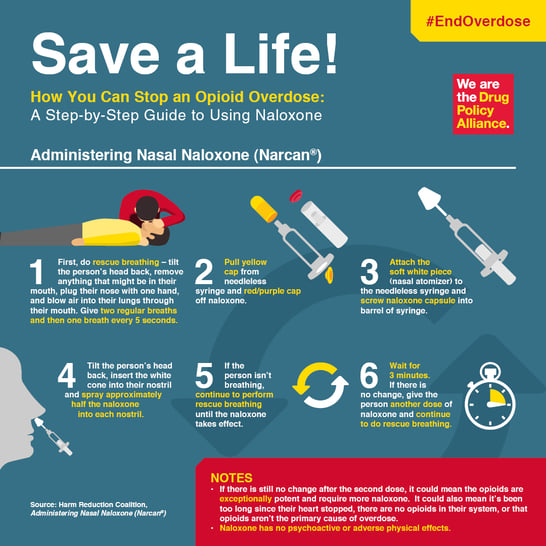 Good Samaritan Laws
The chance of surviving an overdose can depend heavily on how fast medical services are provided. Often, witnesses of an overdose are hesitant to call 911 due to fear of police involvement.
In an effort to prevent this from happening, the majority of US states have passed Good Samaritan laws. Many of these laws provide protection from prosecution for low-level drug offenses, like the sale or use of a controlled substance or paraphernalia, for the person seeking medical assistance as well as the person who overdosed.
With rising cases of overdoses and drug-related diseases, the US continues to search for new and innovative approaches to drug use, drug treatment, and drug policy based on science and research.