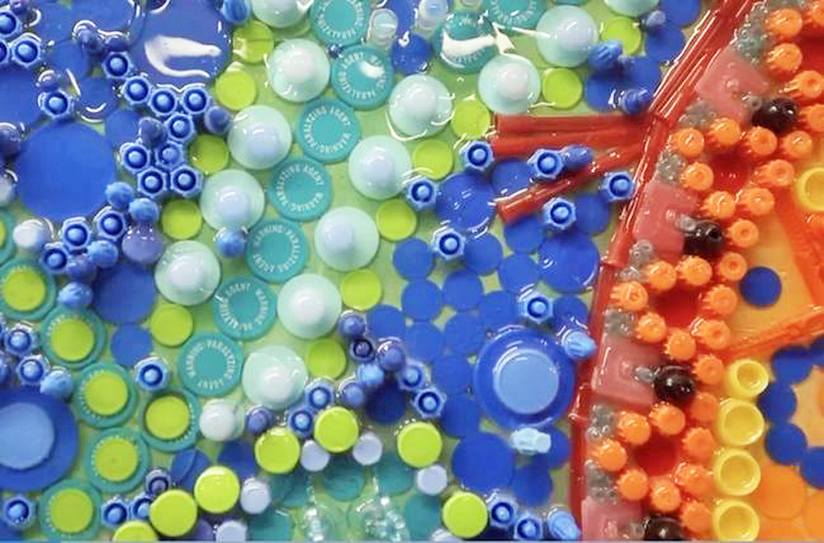 Two creative Nurses saw the opportunity to not waste plastic medical materials. They each used them to create beautiful works of art for their patient's to enjoy.
Registered Nurse, Beth Beaty, works at Roper Hospital in SC. According to Nurse.org, she first began experimenting with turning supplies into art when she was diagnosed with breast cancer and recuperating at home.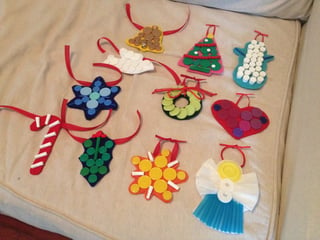 It took Beaty a year to create her other work of art depicting Rainbow Row in Charleston, South Carolina, using strings from patient belonging bags, a stethoscope, and plastic caps from medications like antibiotics, flu shots, anticoagulants, insulin and morphine.
According to an ABC news article, the painting is dedicated to Dr. Julia Haile, a beloved infectious disease physician who passed away. Dr. Haile seemed to love the idea of the piece and would often ask about it. Beaty said "She was always very encouraging and excited about it. I just thought it was a perfect tribute to her."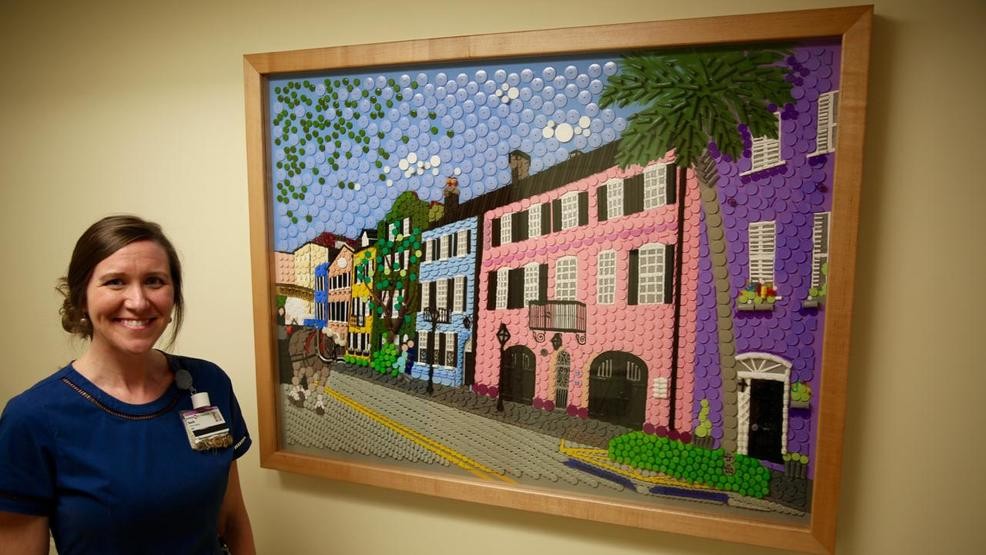 Beth also told the news outlet, "I think part of what makes this cool is for Nurses, we recognize all of these caps. For other people, it's just a nice piece of art. Everyone has a different appreciation for it. And I like being able to tell patients that their medicine cap will be used in a painting – it lights up their face and makes such a difference."
Tilda Shalof was an ICU Nurse at Toronto General Hospital for three decades. When she decided she was ready to retire, she wanted to leave something behind for the hospital.
Shalof had saved up bags of medicine caps, lids, IV tubes and other connectors. It took her a year, but with all of her materials, she created a mosaic measuring 9-feet-by 4-feet. The finished piece contains 10,000 pieces!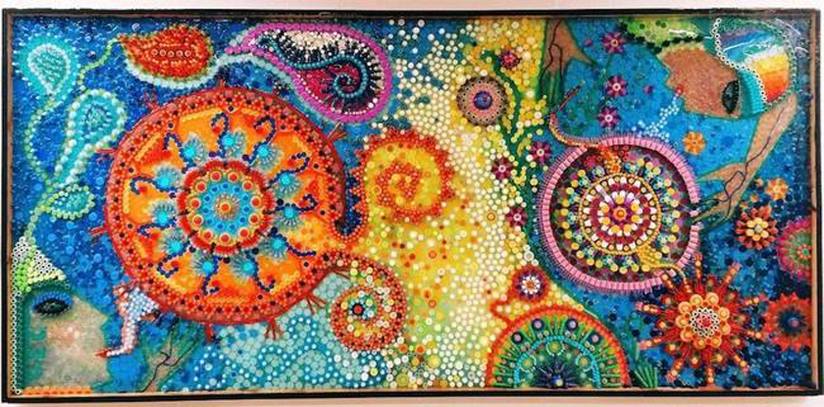 She said, "I hope young doctors and young nurses see this and hopefully it makes them remember that all these little things we do are huge for the patient. Each thing that we did with each little piece of plastic meant so much to the patient. And that's really what this mural represents."
Tilda ultimately decided not to retire. Instead, she made the decision to leave the fast pace and long hours of the ICU and work at the Toronto Western Hospital in their radiology department. Occasionally she'll go back to the other hospital to visit her art.
Do you have a creative use for recycled hospital materials? Please share it below. We would love to see what our artistic Nurses have made!