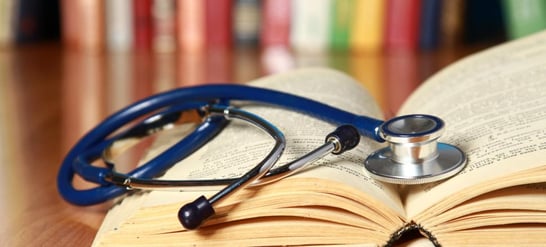 Congresswoman Lois Capps of CA is committed to helping people improve their daily lives through better schools, quality health care, and a cleaner environment. During her 20-year tenure as a Nurse and public health advocate, she felt her education and background was needed in Congress to help improve health care in the US and strengthen our Nursing workforce across the country.
This week, the U.S. House of Representatives Energy and Commerce Committee unanimously passed the Title VIII Nursing Workforce Reauthorization Act (H.R. 2713), bipartisan legislation I authored with Representative David Joyce (OH-14) to strengthen the nursing workforce and improve access to health care. While this is an important step forward for the millions of nurses and aspiring nurses in our country, it is particularly poignant as my 18 years in Congress draw to a close.


When my late husband, Congressman Walter Capps, passed away in office, I was not a politician. I was a public health nurse working in our local schools. And while some said that I couldn't be a Member of Congress because I was "just a nurse," it quickly became clear to me that the work I did every day was exactly what Washington needed.


As nurses, we often wear many hats. We spend much of our time listening to our patients and their families to find the root cause of their ailments and truly understand their needs. We are advocates, navigating a complex system to ensure that our patients receive the best care possible, while gaining valuable insight to our health care system's strengths and weaknesses as a whole. And we are consensus builders, rolling up our sleeves to do whatever is needed to help our patients stay healthy. Simply put: nurses have a critical voice that must be heard.


So when I came to Congress, it was clear to me what I had to do. And I never stopped being a nurse.


That is why one of the first pieces of legislation I championed was the Nurse Reinvestment Act, a bipartisan effort signed into law by George W. Bush in 2002 to expand our nation's federal nursing workforce training programs. I also founded and continue to co-chair the bipartisan House Nursing Caucus, the first caucus established to highlight the critical role nurses play in our health care system. And for the past nine years, I have led efforts to improve nurse staffing numbers in hospitals to help ensure better care for patients and protect against nurse burnout.


Nursing issues were also a key component of the Affordable Care Act. When it became law in 2010, our nation took its first steps toward moving our health care system from one that only focused on those who were sick to one that also emphasizes wellness and prevention. In this law I spearheaded efforts to continue nursing workforce programs, as well as expand access to care through school-based health centers for students, nurse-managed health clinics for primary care in underserved areas, and nurse home visiting programs to support new moms and babies. It also included a Graduate Nurse Education demonstration program to explore ways to give more clinical experience to Advanced Practice Registered Nurses, like nurse practitioners. More broadly, the law highlighted the importance of our health care system working in collaboration as a team while helping patients be more active participants in their care.


Thanks to the Affordable Care Act, more Americans than ever have health insurance. That has made the need for nurses at all levels of care even clearer. Our country has an increasingly dire shortage of primary care physicians. This shortage is especially problematic among rural and vulnerable populations. But nurses, especially graduate-level prepared Advanced Practice Registered Nurses, have the training and expertise to help fill this gap.


And that is why getting the Title VIII Nursing Workforce Reauthorization Act into law is so important. First enacted 50 years ago, Title VIII programs have helped make it possible for more nurses to deliver high-quality care as demand has increased. The bill bolsters nursing education at all levels, from entry-level preparation through graduate study, and supports institutions that educate nurses to help open spaces in nursing school programs. It helps nurses repay student loans in exchange for working in underserved areas or for going into academia to teach the nurses of tomorrow. And it places a special focus on ensuring nurses are ready and able to care for our nation's aging population.


As anyone who has received medical care can attest, nurses have a powerful presence in medicine. They are caring, attentive and integral members of the health care team. As we look ahead to looming nursing shortages, reauthorization of these critical programs is more important than ever to help bring more nurses into the field, better educate them for the needs in our communities, and keep them in the profession, providing high-quality care to communities across the country.