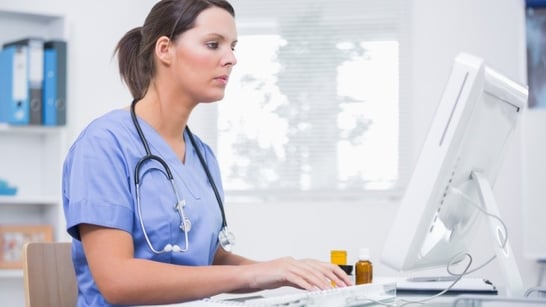 Technology is an integral part of almost every field of work and in order for Health systems to stay on the cutting edge you need a healthcare IT professional on staff. This is where the Nurse informatics specialist comes in.
Demand is growing for Nurse informaticists and according to the Healthcare Information and Management Systems Society, the average salary is more than $100,000 and 95 percent of their survey respondents "view health IT as a strategically critical tool to help healthcare organizations be successful."

According to Forbes, "The shift to electronic health records has spurred a dramatic change in the way health care professionals work. Nurse informaticists design and maintain processes for how people use electronic records, finding ways to save nurses' and caregivers' time. And they test systems rigorously. For example, they must make sure a patient's vital signs are accurately recorded by heart monitors, and that the data is accurately transferred to electronic health records."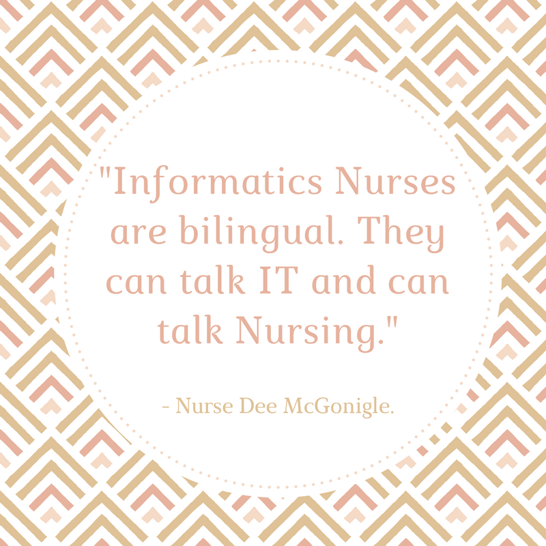 Informatics Nurse isn't a new career choice. Joyce Sensmeier, vice president of informatics at HIMSS says, "The American Nurses Association blessed it as a specialty in the early 1990s." She also goes on to say, "Usually the East and West Coast have quite a few positions. The Midwest as well — Minnesota, Wisconsin, and Illinois. That's where a lot of the biggest health systems are. To be paying nurses this salary, it takes a strong health system." But hospitals aren't the only organizations that need the specialists. Universities and health technology startups do, too.
allnursingschools.com beleives it is a great leadership role opportunity. Because you'll be responsible for creating strategies, implementing policies and ensuring better patient care, specialists can be a great fit for someone looking to move into advanced nursing. According to the HIMSS survey, 71 percent of healthcare organizations employ a "clinical IT leader" such as a Chief Nursing Informatics Officer.
Sensmeier also told Forbes, "To become a nurse informaticist, you'll need a nursing degree, project management skills, an understanding of data and the ability to analyze it. The best route is to get a nursing bachelor's degree to start, then get some real-world experience as a nurse, so you understand the clinical environment. After that, a master's degree in health or nursing informatics — offered at most major universities—will provide all the education you need, even if you'd like to rise to the level of CNIO. These programs take two years, full time. An alternative is a one-year certificate in informatics. You probably can't get to the CNIO level without a master's, but a certificate will give you the core skill set."