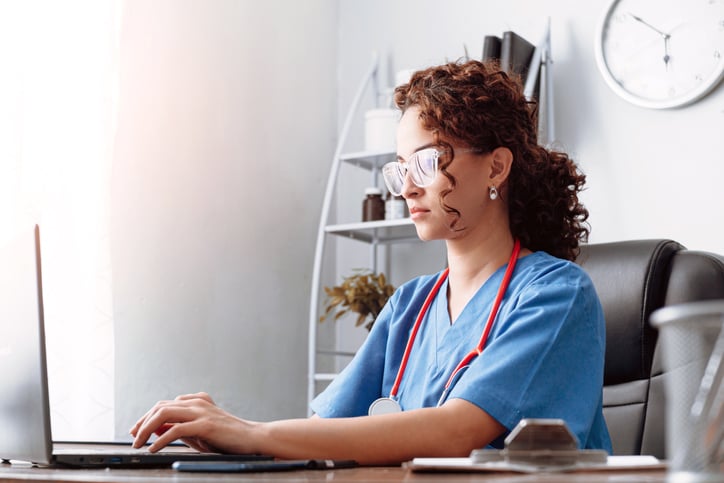 A career as a Nurse Case Manager gives you the opportunity to make a huge impact on patient's lives and develop rewarding relationships.
The Case Manager's (CM) role is centered around working with patients and their families to make sure they are provided with appropriate health care providers, resources, and services so they receive the proper care they need.
Primary responsibilities include:
Evaluating a patient's medical history

Acting as a liaison between patients, health care providers, and health insurers

Creating care plans and scheduling appointments

Educating patients and their families on relevant health-related matters

Keeping track of health outcomes and suggesting possible treatment changes
"Because Nurses are trained to work on interdisciplinary teams and understand how to deal with patients' psychosocial needs, they are the perfect choice to manage their care," says Tracy Towne, PhD, faculty member at Purdue University Global School of Nursing. "It's a more holistic approach to care and services, and it is an incredibly valuable role when it comes to supporting those with chronic illnesses."
You'll also be able to choose which area you would like to specialize. According to Western Governors University, some of the most common Case Management Nursing specializations are:
Patient specialty—focuses on a specific patient population such as the elderly (geriatrics) or children (pediatrics).
Service specialty—focuses on a specific service area such as hospice, home healthcare, or rehabilitation.
Duration specialty—focuses on the length of patient care such as short-term injury rehabilitation or long-term illness management.
Disease specialty—focuses on patients suffering from a specific disease or chronic illness such as diabetes, cancer, substance abuse, or mental illness.
Choosing to become a CM is a great choice for Nurses, since it is less physically demanding, has great pay, and is in high demand.
According to Zippia, CMs in the Nursing field are expected to rise nearly 16% over the next ten years. This increase is due to the growing elderly population as well as a rise in those with chronic illnesses.
The estimated average salary for a RN Case Manager is $107,568 per year in the United States, according to Glassdoor.
Becoming a Nurse CM requires a Registered Nurse (RN) license. It is more common to switch to case management later on in your RN career.
This role requires experience so it is suggested you advance your career with certification programs. Certifications aren't mandatory for employment, but they can increase your pay and make you more eligible for future job opportunities.
Interested in learning more about Case Management? Check out these resources:
Case Management Society of America
National Association of Case Management
American Case Management Association