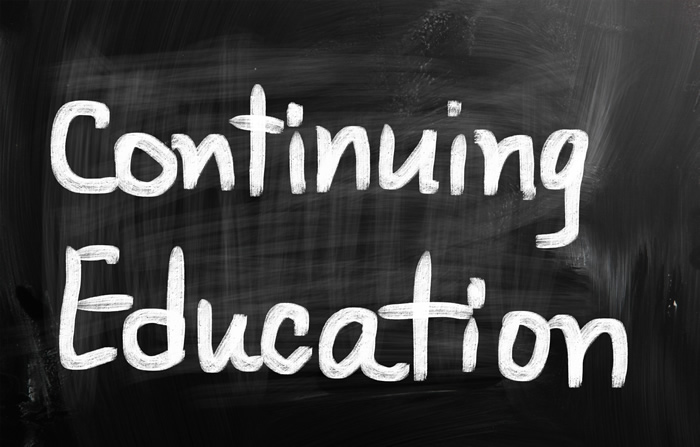 A contact hour is 50 or 60 minutes of instruction in a board-approved Nursing continuing education class or activity. One Continuing Education Unit (CEU) equals ten contact hours. Many Nurses continuing education courses are measured by CEUs to fulfill the Nursing program continuing education requirements.
See Nursing Continuing Education Requirements by State here.
And enjoy this list of FREE CEU's!
Organ and Tissue Donation and Recovery
Bladder Management after Spinal Cord Injury: A Practical Approach
Continuous Glucose Monitoring: Implications for Primary Care in Management of Type 2 Diabetes
Hepatitis C Among Homeless Individuals
Miracle Moments: How Psychiatric-Mental Health Nurses Save Lives
Using Emotional Intelligence to Create the Work Environment You Desire
Show Your Stuff and Watch Your Tone: Nurse Caring Behaviors
Autoimmune Complications from Cancer Chemotherapy: An Emerging Field
Emergency Medicine and Immuno-Oncology Intersect: Recognizing and Managing Cancer Immunotherapy–Related Adverse Effects in the Emergency Department
Families' sense of abandonment when patients were referred to a hospice
Applying Evidence from the PCORI PROSPER Studies in Stroke Prevention & Care
Empowering Oncology Teams to Improve Care Quality for Women with Advanced or Metastatic HR+/HER2- Breast Cancer
Hematologic Malignancies & Precision Medicine: Expert Q&A with Highlights from the 2nd Annual Federal Seminar Series
Hereditary Breast Cancer Susceptibility: Understanding Gene Associated Risks
Improving Patient Outcomes With Cancer Immunotherapies Throughout the Lung Cancer Continuum: State of the Science and Implications for Practice
Managing Toxicities of Novel Therapies and Coordinating Care for CLL/SLL and FL Patients
Do you know of other Free CEU's? Feel free to share in our comments section below!