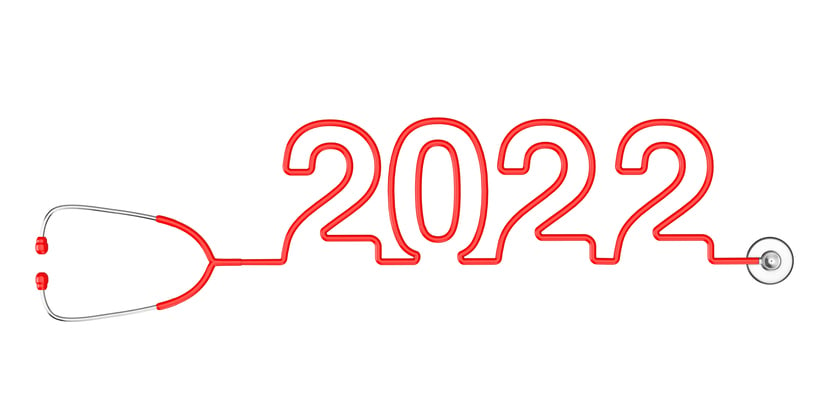 As we start the new year, we take a look at trends we expect to see in the Nursing field. Many health experts agree staffing has been and will continue to be the top healthcare issue.
Nurse Shortage
Many factors play into the staffing crisis like the pandemic, retiring Nurses, and high rates of burnout.
Rhonda Thompson, DNP, CNO and SVP of Patient Care Services at Phoenix Children's Hospital told Beckers Hospital Review, "The nursing shortage affecting health systems nationwide will continue to be a challenge in 2022. This has a greater impact than just unfilled positions and scheduling sufficient nurses based on a high patient census. It also means our experienced staff nurses are investing a great deal of time onboarding and training newly licensed nurses, in addition to their own daily bedside care responsibilities. To solve this, it will take collaboration and commitment from our health systems, staff, and academic partners."
According to the U.S. Bureau of Labor Statistics, about 194,500 openings for Registered Nurses are projected each year, on average, over the decade. Many of those openings are expected to result from the need to replace workers who transfer to different occupations or exit the labor force, such as to retire.
Increase In At-Home Healthcare
The COVID-19 pandemic created a demand for at-home healthcare that continues to grow.
According to Forbes, the Home Care Providers industry is among the fastest growing healthcare industries in the United States. "Industry revenue, according to IBISWorld, has grown at an annualized rate of 2.2% to $96.9 billion over the past five years."
At-home healthcare has many benefits. So much so, last year a bill called the Choose Home Care Act 2021 was presented to Congress. If passed, this would give patients the opportunity to leave the hospital and recover at home with a mix of expanded skilled Nursing, therapy, personal care, telehealth services, and more.
Prioritizing The Well-Being Of Healthcare Workers
The pandemic has pushed an already stressed-out career field to its breaking point. Nurses are facing high rates of burnout and compassion fatigue.
Compassion fatigue is the emotional residue or strain of exposure to working with those suffering from the consequences of traumatic events.
According to J. Maben and J. Bridges (2020), the pandemic has led Nurses to experience the highest level of stress that has ever been recorded compared to other professions.
Healthcare organizations and leaders have the opportunity and the responsibility to support and prioritize their staff's mental and physical well-being.
These healthcare workers have given so much of themselves they have nothing left to give and yet they are still showing up day after day under impossible circumstances. But for how much longer?
Nurses want to feel valued and safe in their work environment. Healthcare organizations must ensure Nurses are equipped with resources and the support they need to provide quality care.
Nursing School Online
The pandemic forced Nursing schools to provide their classes online to avoid the spread of the virus. Many institutions have continued the online learning option for some of their programs.
According to a report from Inside Higher Ed, about 60% of colleges and universities do plan to keep some of their undergraduate programs fully online.
Online schools provide a great opportunity for Nurses who are looking to advance further in their education, but don't have the time to physically attend classes between shifts.