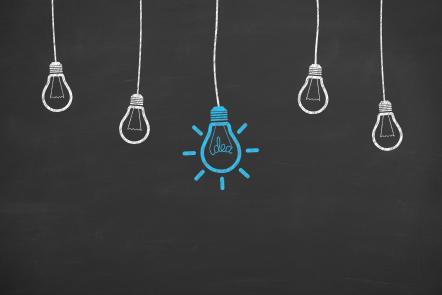 Today there are four generations of Nurses working in healthcare. In order to achieve a healthy work environment all generations must be culturally sensitive not only towards ethnicity but age as well. Below are a few tips to help managers and staff transition people into leadership roles.
Christina is a 29-year-old RN, BSN and she recently obtained her MSN in clinical management. She has worked 3 years as a staff Nurse and wants to move into a leadership position. Some managers, and even some of her colleagues, feel that because of her age, Christina isn't ready for leadership roles.
This scenario describes many millennial nurses in practice settings today—eager to move up the career ladder and pursuing the advanced education that's needed to do so. But like Christina, they may encounter resistance on their way up.
Better understanding the characteristics of the millennial generation can help managers foster healthier work environments and identify potential candidates for leadership positions. And millennial nurses who understand their own generation's characteristics can more easily transition into leadership roles.
Who are the millennials?
A generation is usually defined roughly by a 20-year birth period. Currently four generations work side by side in nursing: silent generation (born 1928-1945), baby boomers (born 1946-1964), generation X (born 1965-1980), and millennials (born 1981-1997). =
In 2016, millennials surpassed baby boomers as the largest generation. Other names for this generation include generation Y (or Why), echo boomers, boomlets, linked generation, generation next, and nexters. Millennials will have a significant impact on the work environment and have largely influenced the development of social media. Companies such as Facebook, Instagram and Snapchat are led by millennial aged CEOs.
A generation experiences similar life and public events, and tend to have similar characteristics, values, beliefs, and behaviors. A significant event that influenced the millennials is the terrorist attack of 9/11. After this tragedy, millennials realized tomorrow is not a promise; they grew up with terrorism threats and war on the news daily. These public events have influenced them to live life to the fullest and pursue careers that make them happy.
Millennials are eager to impart their ideas, are technologically savvy, and can be quick to leave an organization that does not fit their needs. Millennial nurses don't want to spend 15 years on a unit before any prospects of advancement become available. They saw their parents' generation dedicate a majority of their career to one organization only to later be downsized and laid off. Today's millennial nurse is more transient and seeks positions that offer work life balance and flexibility in schedules.
In the sandbox
Generations working well together promote workplace satisfaction, which ultimately improves patient outcomes. This sounds like the age old "everyone play nice in the sandbox," but it contains like most adages, a nugget of truth. To facilitate collaboration and a healthy work environment, nurses of all generations must understand the diversity in today's workplaces; not just in culture and ethnicity but age as well. Generational differences do not have to result in negativity; positive intergenerational relationships can be formed that benefit all involved.
Here are some tips for successful intergeneration cooperation that managers and staff alike can apply.
Value differences. Rather than point out negative characteristics of one another, use these varied personalities to value differences. What can an older nurse teach a younger nurse? Possible answers include dedication, patience, and shared life experiences that only come with time. Conversely, younger nurses may help older nurses see the value in varied job roles, the importance of valuing time off, and interest for advanced education.
Use generational relationships to your advantage. Find a mentor. If you are a millennial and desire upward career movement, find a leader who inspires you and can help you obtain the position you desire. For older generations, think about succession planning. Positively mentoring younger nurses can prove successful; by helping them understand the process of leadership roles you pass on your legacy.
Try reverse mentoring. Tech savvy nurses can help lesser skilled nurses become more proficient with the computers and technology that are a necessity in practice settings.
Listen to one another. Value input from all staff of all ages. Respect one another's ideas, understanding that nurses on the front lines of care may have the best solutions. Nurses of all generations can contribute suggestions for improvement and practice environment enhancement.
Christina was paired with a nurse who is older and more experienced than her. She expressed her desire to learn from her how to successfully lead, and they have developed a mentorship. They acknowledge their differences, but have many conversations that exchange ideas and insights about how to be successful in a leadership role, including some innovative ideas for change shared by Christina.
Millennials as managers
You may experience a millennial nurse as your manager. Or, as a millennial, you will most likely desire an upward movement in your career. Remembering some of the differing values and communication preferences held among the generations may be helpful. (See Generational differences.)
Christina obtained a new role as the assistant manager of an emergency department. She is receiving positive feedback from her staff and increased collaboration among staff to help improve their practice environment. Many have commented that she is helping them become more satisfied in their role and workplace relationships.
It's important to remember that not all individuals follow the characteristics of their generational cohort. The values and beliefs are generalizations of the whole; each person is still an individual, so exploring their personal feelings and concerns is still recommended.
Stephanie M. Chung is an adjunct professor at Kean University in Union, New Jersey and is currently enrolled in the PhD in nursing program. She is a proud millennial.


If you are interested in more information on leadership roles or just have a question, ask one of our Nurse Leaders!


Selected references
Pew Research Center. Millennials overtake Baby Boomers as America's largest generation. April 25, 2016.
Shaw H. Sticking Points: How to Get 4 Generations Working Together in the 12 Places They Come Apart. Carol Stream, IL: Tyndale House Publishers; 2013.