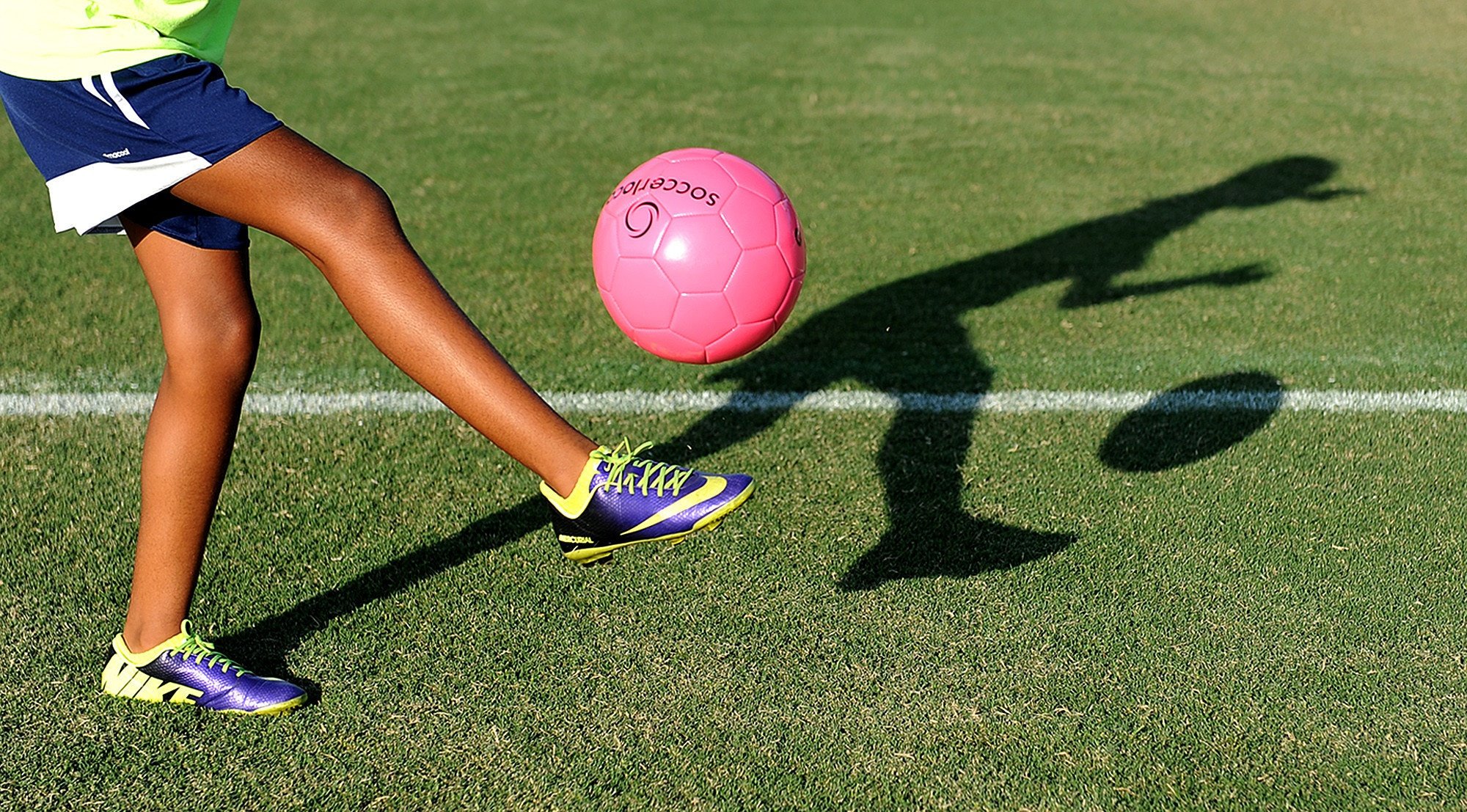 Children being involved with sports and other physical activities is a normal and healthy part of their life. Unfortunately injuries can happen. Thankfully healthcare professionals are working to find ways to better treat and prevent injuries. Here are a few examples...
Almost half a million children visit emergency rooms annually in the U.S from traumatic brain injuries due to sports. CT scans have risk of radiation, can be costly, and don't detect concussions.
According to Dr. Shireen Atabaki, emergency medical specialist at Children's National Health System, "It's been estimated that people who get a single CT scan in the first 22 years of life have a 300 percent increase risk of cancer in their lifetime."
Dr. Atabaki has been working on creating a diagnostic tool for concussions that would reduce the need for CT scans. The technology she developed is now used in the electronic health record at Children's Hospital. The hospital saved more than $800,000 in one year by reducing CT scans by 556.
Gregg T. Nicandri, M.D., an orthopedic surgeon and assistant professor in the University of Rochester Medical Center division of Sports Medicine said, "The biggest trend I see currently is an epidemic of ACL injuries. An ACL tear is something that usually requires surgery to repair and typically requires a year-long recovery."
According to the American Academy of Orthopedic Surgeons, about 70 percent of sports-related ACL injuries happen through movements like pivoting, cutting, sidestepping and awkward landings, while about 30 percent result from collisions with other players.
ACL injury prevention programs have shown great results. Dr. Nicandri, who was involved in a URMC ACL injury-prevention program in Rochester said, "We found that we were able to decrease the rate of ACL injury by about 70 percent in the group of athletes that did the program."
Dr. Mark Link from UT Southwestern says commotio cordis is the second-leading cause of sudden death in youth sports, with one medical study declaring it "the single, most common cause of traumatic death in youth baseball." He also went on to say, "It is a tragic, unfortunate event that happens to normal, healthy kids when they're struck in the chest. But there has to be multiple things that occur at the same time."
A teenager's rib cage is more flexible than an adult's, which means a sudden blow to the chest can cause the ribs to bend inward and touch the heart. "That allows the energy of the ball to be transmitted to the heart," Link explains. If the blow hits at "the upstroke of the T wave," in the last part of a heartbeat -- a window of time that's 15 times faster than the blink of an eye -- the heart will go into ventricular fibrillation.
"The heart is being electrocuted," Dr. Link says. "It's the sudden-death rhythm. The pumping chambers just quiver. When they quiver, they can't effectively pump blood. There's no blood flow to the brain."
After Dr. Link told Karen Acompra what had really killed her son, she wanted to find a way to prevent deaths like this from happening. She believes that learning CPR and having an automated external defibrillator (AED) at all sporting events can make a difference between life and death. She says there are still 30 states that don't mandate AEDs on school grounds but is working to make it a national law.
As a Nurse what are your opinions on children playing contact sports? Do you agree it should be mandatory for AEDs to be on school grounds? Please comment below with any thoughts!