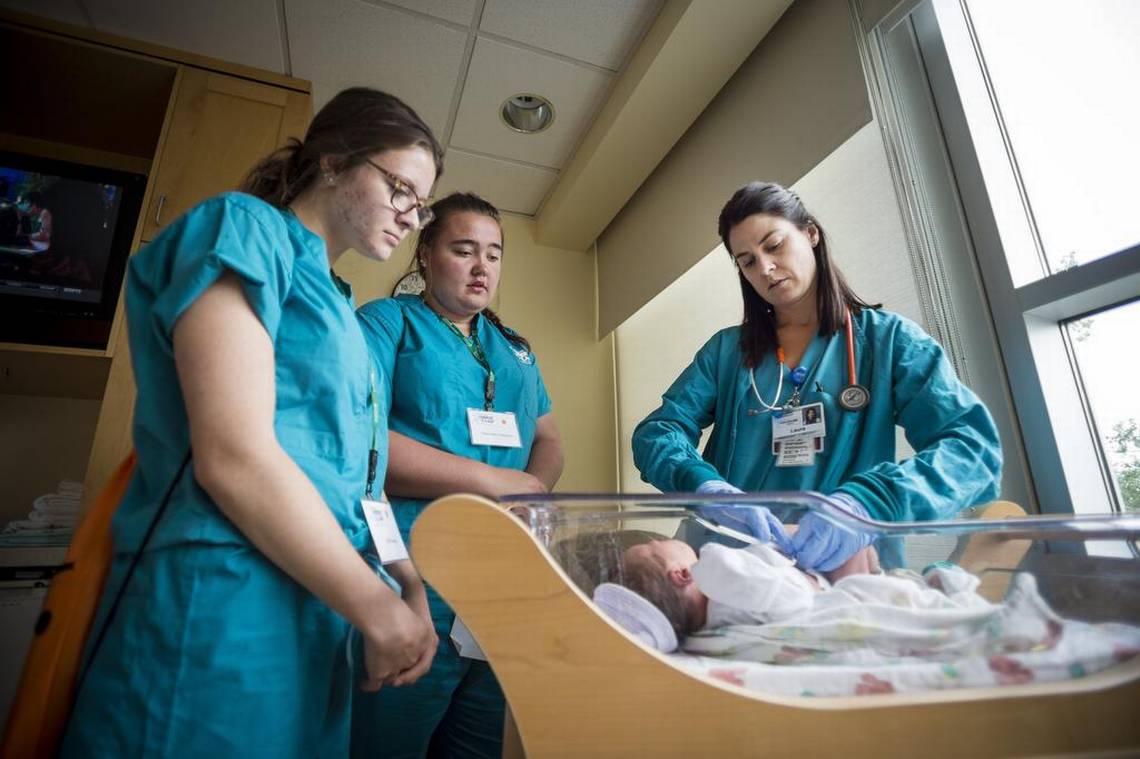 For 14 years, MultiCare hosts a week-long Nurse Camp in the Summer for students who want to work in the medical field. Since there will be a growing demand for Nurses as baby boomers retire and leave the field, this program helps students get a head start on experience and learning.
Puyallup High School junior Adrianna Boyce was confident she wanted to get a job in the medical field.
But it wasn't until she job shadowed in the emergency department as part of MultiCare Heath System's Nurse Camp that she knew it was for her.
"Being in the thick of things, it was great," Boyce said.
Boyce was one of more than 100 students from all over the South Sound who were accepted into MultiCare's 14th annual Nurse Camp. The week-long event, held July 17 to 22, gives students the chance to job shadow nurses and other staff members at several MultiCare hospitals, including Tacoma General Hospital and Good Samaritan Hospital in Puyallup.
Students also participated in hands-on duties, including inserting IVs, practicing suturing and sitting in on surgeries.
On July 20, a group of more than 20 students visited Good Sam for job shadowing in the progressive care, cardiac care, imaging, intensive care, surgical, children's therapy and family birth center units.
"The intent is to get anyone interested in working in a hospital to come here and see if it's a good fit," said Mark Swart, media relations manager for MultiCare.
That was the conclusion for Boyce, who heard about the program through her medical terminology teacher at PHS.
"She said it's a really good experience," Boyce said.
Not only does it look good on college applications, said Boyce, but participating in Nurse Camp taught her skills that will help her in the long run as she continues her studies.
"Not just learning through books, but being on the floor is super helpful," she said.
Gabby Timmons attends Cascade Christian High School in Puyallup and enjoyed her experience at Nurse Camp so far, especially in the emergency department.
"I thought it was cool how fast-paced it was," she said. "... I've always wanted to help people."
Timmons also watched registered nurse Laura Headley cut a newborn's umbilical cord at Good Sam's Family Birth Center.
Swart said that the demand for nurses will rise in the future as baby boomers retire. Inspiring and preparing students early on is important to motivate them to pursue careers in the medical field.
"I'm learning a lot here," Boyce said. "It's all going to help me in the long run."