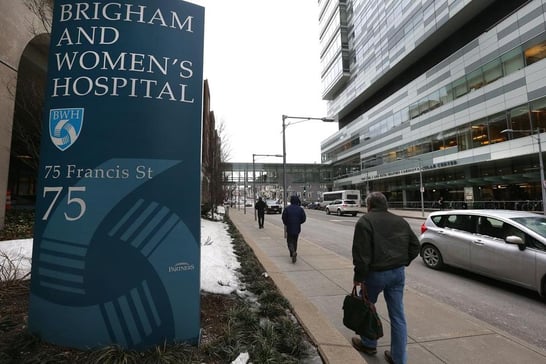 Nurses at Brigham & Women's Hospital in Boston are threatening a walk-out next Monday, June 27, 2016. The Massachusetts Nurses Union and management at the hospital have been in negotiations and cannot agree on their contract. What are your thoughts about it?
Brigham and Women's Hospital and the union representing its registered nurses are at an impasse.
Negotiators from Brigham and the Massachusetts Nurses Association have met 20 times to hash out a new contract, but after the latest session on Friday, the dispute seemed only further from resolution.
The union has threatened a one-day strike on June 27, and patient care is likely to be disrupted as hospital leaders scale down operations and hire temporary replacement nurses. The hospital says nurses will be locked out for five days if they walk out.
"In response to what the union said was their greatest concern, we worked hard to develop a generous wage and benefit package for every one of our nurses, despite the tremendous financial pressure in healthcare," Dr. Ron M. Walls, Brigham's chief operating officer, said in a statement. "We are disappointed that the union rejected our most recent proposal."
Brigham is owned by Partners HealthCare, the state's largest health care provider network.
Union negotiators said in a statement that "nurses are prepared to strike unless Partners offers a fair settlement that values patients over profits… Every patient deserves safe care and every nurse deserves a fair wage and equal benefits."
So, what's preventing an agreement? As hospital and union leaders prepared to continue talks Monday, they shared details of their latest proposals with the Globe:
Wages
Brigham nurses receive 5 percent annual raises for their first 18 years on the job. The hospital proposed keeping those step raises and adding a new step at the top of the pay scale. Those at the top would receive a 4 percent increase, plus a $500 bonus, over three years, bringing pay for full-time nurses at the top of the scale to $148,616. The average Brigham nurse currently makes $106,000 a year. The hospital also offered $1.4 million in bonuses, but after the union rejected its offer, it directed that money to hiring temporary nurses to work in case of a strike.
The union also wanted to keep step raises in place and add a top step to the scale. But it wanted bigger raises than the hospital proposed: a 5 percent raise for nurses at the top of the scale, and an additional 4 percent increase for all nurses over two years.
Benefits
Brigham wants to place newly hired nurses into a "flex" insurance plan already offered to other Brigham and Partners employees. The hospital calls it a comprehensive plan with a wide range of options, which many union nurses have voluntarily selected in the past. Brigham officials said they offered to set a maximum employee premium contribution rate so they wouldn't be able to increase what nurses pay without future negotiations.
But the union says the hospital is forcing newly hired nurses into "lesser benefits." Officials say the hospital has already "lured" many nurses into its preferred insurance plan only to increase employee costs over time. They want new nurses to be able to choose from the same health insurance options that existing nurses have.
Staffing
The union says Brigham has been cutting nurse staffing in one unit of the hospital, where patients are recovering from major thoracic procedures, such as lung transplants. Union officials say the unit was historically staffed with 15 nurses at a time, and they want to keep staffing at that level.
Hospital officials maintain that staffing in that unit is "comparable to or better than similar units within the hospital and at other hospitals throughout the state." They want to set staffing levels according to the number of patients in the unit at a given time, and how sick the patients are. On Friday, the hospital asked the union to agree to a plan for submitting complaints about staffing to senior nursing officials, but the union said this was "unacceptable" because nurses already complain when they have concerns about staffing and "nothing is done."