Pat Magrath, National Sales Director, DiversityNursing.com pmagrath@diversitynursing.com

Our country and the world is experiencing a huge awakening and changing attitude toward bias and racism and it is about time! It shouldn't have taken these recent tragic events to bring about this ground swell of emotion and passion for change, but here we are.

It is time to channel this passion to create positive and lasting new initiatives in our society. A big part of this change falls to employers to review what they say about their organization, how they hire new employees, and how they treat and communicate with their existing staff, patients and visitors. Now, more than ever, your recruitment communications need to reflect an honest and thoughtful narrative about your organizational commitment to Diversity, Equity, and Inclusion (DEI).

Diversity Recruitment means reaching out to ALL diverse communities including people from various racial/ethnic backgrounds, ages, gender identities, religions, education levels, national origins, sexual orientations, veteran status, marital status, disabilities, and physical characteristics. However, it is much more than just words on paper or a clever equal opportunity line. It is about telling a story and demonstrating through your actions why Diversity, Equity, and Inclusion are important.

Diversity Recruiting Steps & Strategy
Get Started
Diversity Recruiting is about your core company beliefs, employment strategies and your ability to look at the big picture when it comes to expanding the diversity within your employee population. Look at the patients your organization serves. What is the population makeup of your community? Do your employees reflect your patient population? Do they understand how culture and family structures can impact healthcare decisions? Do they understand nuances in language? Have they been taught how different religious backgrounds impact how and when people seek care? If not, you are probably losing market share or certainly will in the near future.
Patients want and often need to be taken care of by someone who can look at much more than just physical or emotional symptoms. A more diverse employee population leads to the collaboration of different cultures, ideas, and perspectives and is an organizational asset that brings forth greater creativity and innovation in your workplace.
Define Your Company Culture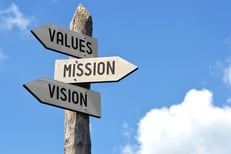 We often hear the term "recruitment brand", but can you honestly say you have one that reflects Diversity, Equity, and Inclusion? Your "recruitment brand" is NOT what you aspire to be. It is who you are NOW and a big part of that is how others experience or perceive your organization.
Can you articulate and explain your company culture, beliefs and perception in the community? Do you have a clear, inclusive mission statement? If not, start working on it now. Who are you as an employer? Would a diverse candidate feel comfortable working there?
Put together a team of internal people from various backgrounds to get their input and help you define and promote your company culture. Once you've defined it, believe it, commit to it and act upon it. It should be a comprehensive effort from the top down.
Embrace It
What do the leaders of your organization say and do about your DEI initiative? It is imperative your senior leadership is committed to your DEI mission. If they don't stand behind it, nothing will change. People pay attention to what you say AND what you do. There are many ways to monitor how an organization delivers on its promises. If your Diversity, Equity, and Inclusion efforts don't match up with what you say, then you have lost credibility and it will be very difficult to build it back.
Get Your Message Out There – How and Where You Reach People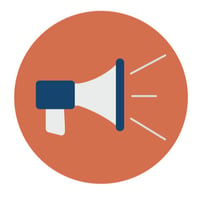 Assess what you're currently doing. What's working and what isn't? Where can you improve? What's your budget? What are your competitors doing? Once you've answered these questions, you must develop a strategy about how and where you're going to consistently communicate your message through ALL of your internal and external channels including…
Your Website – particularly your Career Pages
Community Involvement – get out into your community and spread your DEI message. Your community comprises your patients, visitors and employees.
Signage throughout your buildings
All Recruitment Communications should outline your DEI message including:
- Career Pages
- Electronic Communications including radio, TV, social media, etc
- Print Communications
- Employee Referral Programs
- Collateral & Conference materials – brochures, giveaways, etc
- Business Cards
- Job Postings

Climbing the Career Ladder & Diversity
In addition to recruiting diverse employees, mentoring and promoting them is equally important to your DEI commitment. You not only retain committed employees as you promote them, but your staff sees what you're doing and is encouraged.

Dr. Stefanie Johnson is a professor at the Leeds School of Business at the University of Colorado-Boulder, an expert in the DEI (Diversity, Equity and Inclusion) space, and the author of the recent Wall Street Journal bestseller, Inclusify. As an executive coach and consultant to large corporations on the development and succession of leaders, Dr. Johnson explains the "employee lifecycle" from recruiting to executive advancement. This lifecycle starts with the hiring of talent at companies, continues onto the engagement and development of them through teams, and then moves to the potential promotion of diverse employees into higher leadership roles. https://www.forbes.com/sites/niharchhaya/2020/06/29/why-diversity-and-inclusion-efforts-fail-to-deliver-and-how-to-change-that/#636ed82457be

Following these steps will help you achieve an appropriate Diversity Recruiting strategy. Remember, it is imperative that your senior leadership is on board and committed. Your employees, patients and community will be watching.