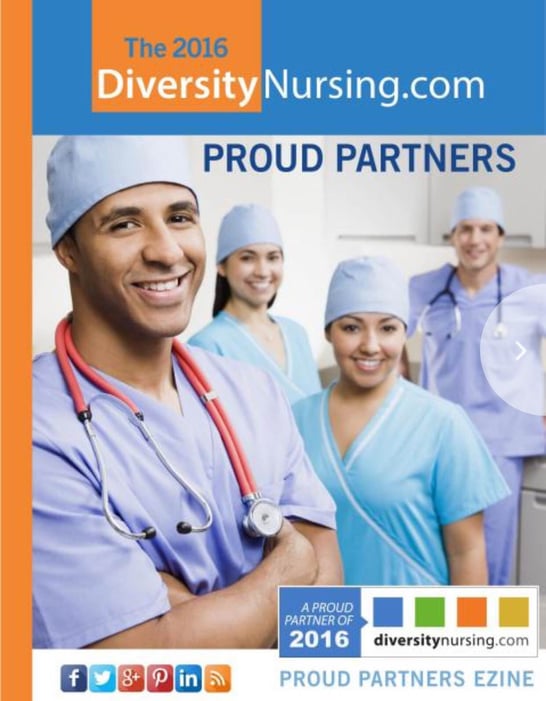 As the population in the US continues to become more Diverse, it is important that employers reflect Diversity
& Inclusion

throughout their

organization

s. In the field of Healthcare, there is an

increasing need for Healthcare Institutions to reflect the patient populations they serve, particularly in their Nursing staff.

Many Schools of Nursing understand they must expand the diversity of their students to meet this need.

The collaboration of different cultures, ideas, and perspectives is an organizational asset that brings forth greater collaboration, creativity and innovation, which leads to better patient care.
DiversityNursing.com was created in 2007 to help with the

growing demand for

Diverse

Nurses

across the country. We are a

Career Job Board, Community and Information Resource

for all Nurses regardless of age, race, gender, religion, education, national origin, sexual orientation, disability or physical characteristics.

We've designed

our newest product, the

DiversityNursing.com

"

Proud Partner" eZine.

Our Proud Partners are Healthcare Institutions, Schools of Nursing and

Organization

s who have made an annual commitment on DiversityNursing.com and strive to promote Diversity & Inclusion in their workplace. We are honored to showcase their leadership and commitment to a more Diverse and Inclusive workforce.