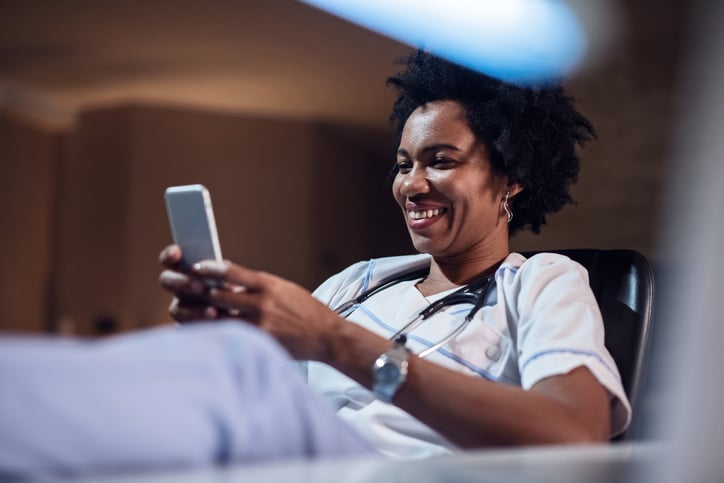 Nurse gig shifts refer to temporary or short-term Nursing assignments that are often offered through staffing agencies or online apps. These shifts can range in length from a few hours to several weeks or months and are often taken by Nurses who are looking for flexible work arrangements or who want to supplement their income.
Gig shifts can be beneficial for both Nurses and healthcare facilities. Nurses who work gig shifts have the flexibility to choose when and where they work, and they can often earn a higher hourly rate than they would in a traditional full-time position. Healthcare facilities can use gig shifts to fill staffing gaps or to cover unexpected absences, ensuring that patient care is not compromised.
According to The Wall Street Journal, embracing gig apps is one way hospitals and health systems are looking to provide flexibility and fill vacancies. This includes Providence Health.
Providence added gig Nurses last year and has filled 13,000 shifts for Nurses and other medical roles, Mark Smith, who oversees workforce analysis, staffing and optimization for the organization, told The Wall Street Journal. He also told the publication the health system plans to expand gig work from 12 hospitals and Nursing homes to 19.
"We make sure the Nurses who work through the app are thoroughly vetted and have the licenses and certifications required to work on the Nursing unit they're receiving training to work on, just like our own caregivers do," Smith explained. "At Providence, we've found that Nurses taking assignments through the app fill six shifts per month."
Since late last year, Chesterfield-based Mercy has been piloting a program where both Staff Nurses and "gig worker" Nurses can sign up for shifts through an app. Now the health system is expanding it across all of Mercy.


"Millennials, and those even younger, are starting to look at work in a different way," said Senior Vice President and Chief Nursing Officer Betty Jo Rocchio.


Among the apps hospitals are adopting are ShiftKey, which lets Nurses bid for shifts, and CareRev, which lets hospitals raise and lower their rates for different shifts.
However, there are also some potential drawbacks to working gig shifts. These can include inconsistent work schedules, lack of benefits, and a lack of job security. Nurses who work gig shifts may also miss out on opportunities for professional development and career advancement that are more readily available in traditional full-time positions.
Overall, whether or not you should pursue gig shifts depends on your personal goals and priorities. It's important to carefully consider the pros and cons of gig work as well as research potential employers and platforms before accepting any assignments.