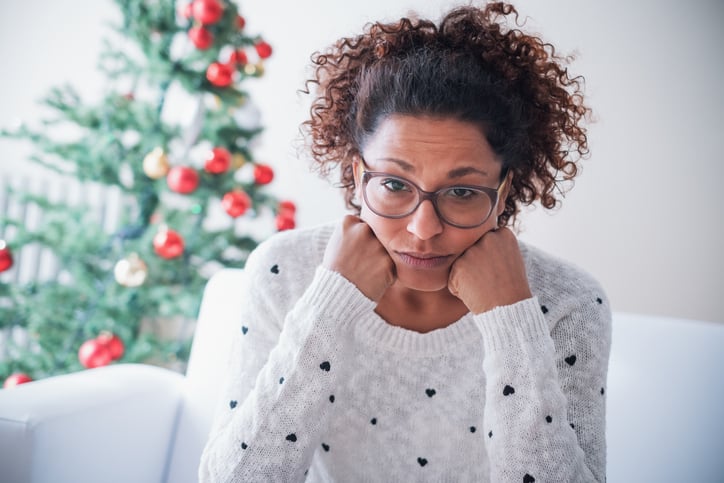 The holidays are a joyful time but also a stressful time for many people. The pandemic has also added an extra layer to the holiday blues. So here are some tips for managing this season's stressors.
According to Psychology.org, common symptoms of the Holiday Blues are:
Situational sadness
Trouble concentrating
Irritability
Symptoms often begin in November and last until the start of the new year.
Triggers of stress vary for each person but many common themes arise this time of year such as finances, family gatherings, isolation and loneliness.
The thought of holiday spending is unquestionably stressful, but with a little planning, you may be able to alleviate some of that stress.
Budget - creating a budget is most important. Understand what you have for resources and then prioritize. For example, make a list of the people you need to buy gifts for, figure out how much money you have to work with, then allocate your resources in order of priority.
Plan and shop early. It's usually a good idea to start buying gifts earlier in the year. When you see that certain item on sale months before the holidays, grab it. It can be overwhelming hunting down limited items and spending a lot in a short amount of time.
Also don't stress about cutting back on pricey gifts. The important people in your life will recognize that, ultimately, it's still the thought that counts.
For many people, the pandemic is adding to the typical holiday stress of navigating how to approach family gatherings.
Discussing family plans in advance is always a good idea. If you're feeling stressed about attendees being vaccinated or not, try keeping the gathering immediate family only and utilize facetime tools to include those who couldn't be there this year.
If traveling to see loved ones is stressing you out, consider inviting them to your home.
Are there family members who are choosing to skip the full-fledged family gathering? Try spending time with them on other days throughout the holiday season or meet for a meal or some other meaningful activity.
Sending greeting cards to your loved ones during this time of year is another great way to let them know you are thinking of them.
People who don't have the opportunity to gather with loved ones this year may be feeling bouts of loneliness and isolation.
Try taking some extra special care of yourself. It may not completely erase feelings of loneliness, but self-care can help you feel better. Whether you take a relaxing bath, read a good book, practice your favorite hobby, or learn something new, doing something for yourself is important during stressful times.
Volunteer – it's a great way to beat loneliness. Spend time volunteering at local shelters, fundraisers, and even animal shelters. There are plenty of charities that could use an extra hand during this busy season of giving.
In addition to the stress and anxiety caused by the holidays, many people suffer from seasonal affective disorder (SAD).

According to the National Institute of Mental Health (NIMH), SAD is a type of depression that comes and goes with the seasons, typically starting in the late fall and early winter and going away during the spring and summer. People who suffer from SAD typically see the onset of symptoms annually, coinciding with the same time we roll our clocks back.
Treatments are available that can help many people with SAD. They fall into four main categories that may be used alone or in combination:
Light therapy
Talk therapy
Medications
Vitamin D
Talk to your health care provider about which treatment, or combination of treatments, is best for you. With these tips, hopefully you'll have a happy and less stressful holiday season!