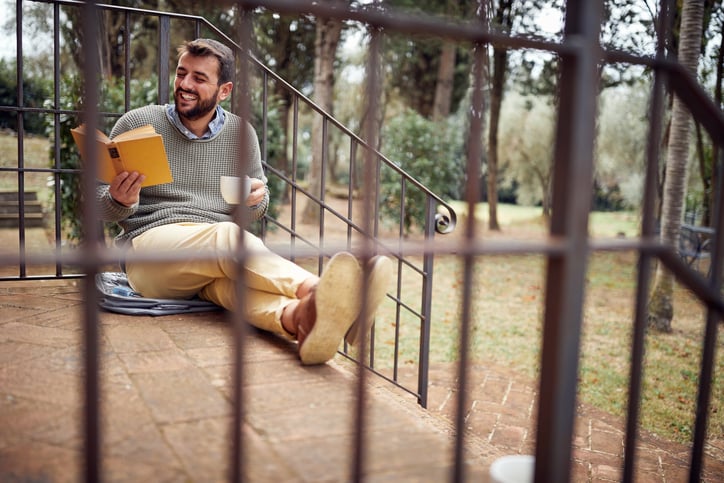 Working in healthcare can be emotionally and mentally taxing. Self-care is very important and sometimes curling up with a comfy blanket and a good book is the perfect antidote!
If you're looking for book ideas, you came to the right place! Check out this list of books recommended for Nurses, and maybe you'll discover a new favorite.
This collection of true narratives reflects the dynamism and diversity of Nurses, who provide the first vital line of patient care. Here, Nurses remember their first "sticks," first births, and first deaths, and reflect on what gets them though long, demanding shifts, and keeps them in the profession.
This book is a collection of the most memorable moments from the careers of over sixty Nurses. It covers nearly seventy years of practice from World War II to the present day. The extraordinary situations described here are the result of more than 1,000 years of hands-on bedside knowledge.
Through the smallest of actions, Nurses provide vital care and kindness. All of us will experience illness in our lifetime, and we will all depend on the support and dignity that Nurses offer us; yet the women and men who form the vanguard of our health care remain unsung. In this age of fear, hate, and division, Christie Watson has written a book that reminds us of all that we share, and of the urgency of compassion.
The Shift gives an unprecedented view into the individual struggles as well as the larger truths about medicine in this country. By shift's end, we have witnessed something profound about hope and humanity.
In this thought-provoking workbook, Rich Bluni, RN reminds Nurses and all healthcare employees why we chose this profession. He provides a wealth of action-oriented "spiritual stretches" that help us more fully integrate the gifts of Nursing- joy, wonder, gratitude, insight and grief - into our daily lives.
In May 1971, Look magazine featured an article entitled "Chicago's Cook County Hospital: A Terrible Place." The article provided an in-depth look at the largest public hospital in the country, one located on Chicago's dangerous gang-controlled and drug-infested West Side. Months later, the author, then a naïve suburban teen, and one hundred other Nursing students, began their training there, despite newspaper articles that warned that the hospital might close any day.
A must-read for Nursing professionals, Bedlam Among the Bedpans: Humor in Nursing, includes over 100 of the funniest and most creative stories about Nursing collected from Nursing journals, books, and the internet that highlight the humor in the situations Nurses face every day. Inspired by the experiences of real Nurses, the stories relate situations with insights that only Nurses who have "been there" in the field could have.
Nursing isn't a career; it's a calling. Learning how to be a great Nurse at the bedside while maintaining your sanity at home is no easy task. This book discusses about how to realistically live as a Nurse, both at home and at the bedside - with a little humor and some shenanigans along the way.
You'll laugh and cry along with these stories from all types of Nurses - about the patients who affected them most deeply, their personal ups and downs as Nurses, their funniest moments, their most heartwarming experiences, and lots of great tips that will help you make a difference in the lives of patients and their families.
Alexandra Robbins peers behind the staff-only door to write a lively, fast-paced story and a riveting work of investigative journalism. Robbins followed real-life Nurses in four hospitals and interviewed hundreds of others in a captivating book filled with joy and violence, miracles and heartbreak, dark humor and narrow victories, gripping drama and unsung heroism.
We hope you find time to take care of you whether it's reading a book, taking a walk, visiting with friends and family, or whatever is best for your self-care. We value and appreciate you!