We've recently heard in the news about Nurse imposters. One was hired to work as a Nurse in a hospital and was even hired as a Nurse educator! Another story is a Nurse Practitioner imposter working in a clinic.
These individuals got hired, taught students, and were treating patients. We wondered how they got hired. The man posing as a Nurse Practitioner had lots of Nursing credentials listed on his LinkedIn page. What's scary about him is, as an NP, he has the ability to prescribe medication as part of the job.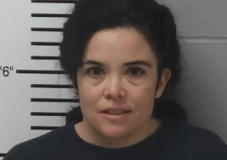 Samantha Rivera from Missouri is being accused of identity theft of a Nurse and using that I.D to get hired at St. Alexis Hospital. Rivera lied about having Nursing experience and a degree. According to
court documents
, she worked there for three months and treated geriatric patients in the intensive care unit and psychiatric ward.
This isn't the first time Samantha has lied about being a Nurse. According to
investigators
, in 2015, she allegedly lied about her background and landed a job teaching nursing at Brown Mackie College in New Mexico and her salary was $80,000.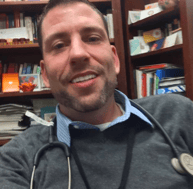 Over in California Nurse imposter, Chad Litz, also with a history of lying, has been arrested. In 2015, the California Board of Registered Nursing
cited Litz
for unlawful practice and being a nurse imposter. Litz was also sentenced to four years in prison for identity theft in 2011.
Chad Litz was working at the City Impact Clinic in San Francisco pretending to be a Nurse. The
district attorney's office
said Litz had been with the clinic for months, that he treated at least 28 patients and prescribed controlled substances to two of them. He's facing five felony counts, four for practicing medicine without a license and one for identity theft.
Besides being completely illegal, the act of impersonating a medical professional can really shake people to the core. Patients place their trust and privacy into the hands of Nurses and those Nurses have worked so hard to be in this field.
How does this happen? Perhaps you've worked with someone posing as a Nurse and it turned out, they weren't?
How
can
we
prevent it from happening again? Please share your thoughts with us. Thank you.