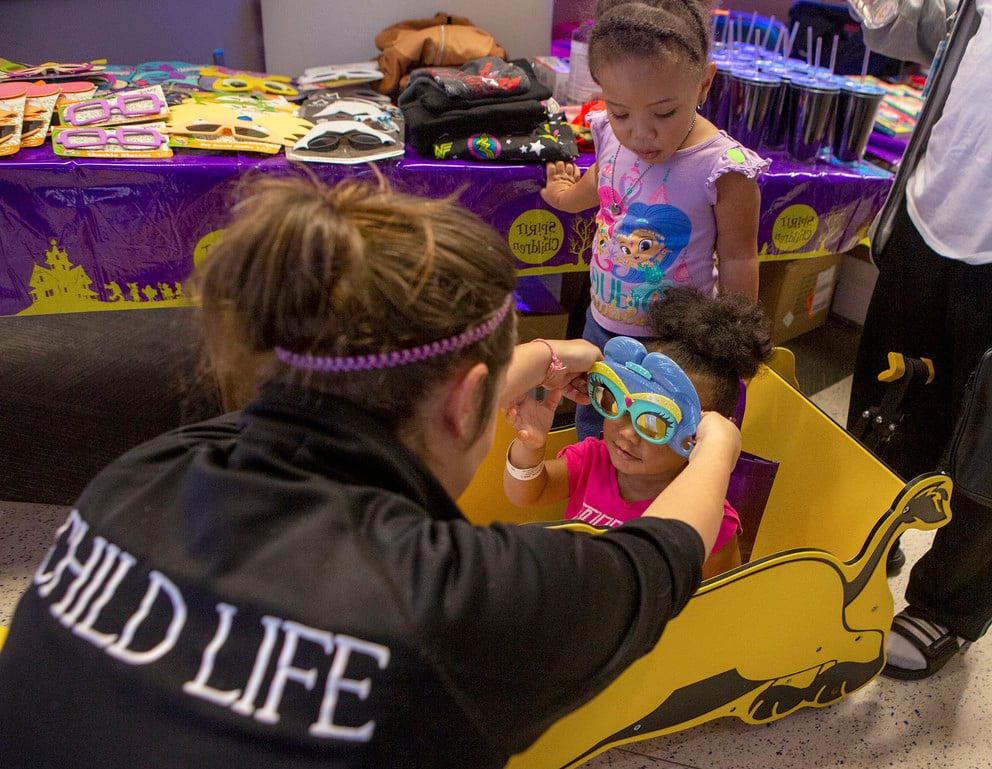 We love this story and are excited to share it with you! Spirit Halloween is a major Halloween retailer and their mission is to make hospitals less scary for kids and their families through their Spirit of Children organization.
Spirit of Children has raised more than $55 million for Child Life departments since 2007 and their goal is to raise $10 million this year.
According to an article on PRNewswire, Funds for Spirit of Children are raised via donations from customers at more than 1,360 Spirit Halloween stores and SpiritHalloween.com, in addition to contributions from vendors and business partners. One hundred percent of funds raised by Spirit of Children stay local and are donated to each hospital's Child Life department.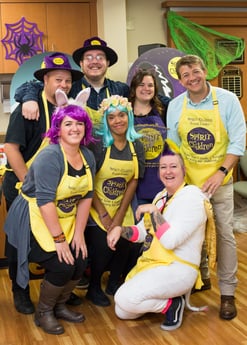 These funds are used to host Halloween parties at pediatric hospitals during October so patients won't miss out on Halloween celebrations.
This year they're hosting around 100 Halloween parties across the U.S. and Canada. Overall Spirit of Children will supply more than 80,000 costumes, accessories, activities and decorations for the parties. Also patients and families get to meet favorite characters like Batman and Ben 10.
Terry Spearman, Director of Child Life and Integrative Care Services at Children's National Hospital in Washington, D.C. said, "Spirit of Children recognizes that healing a child's body, mind and spirit takes more than medicine."

According to Penn State Children's Hospital, The funds are also used to hire additional Child Life staff, extending Child Life hours of operation and providing full-time Child Life specialists in the Emergency Department. Educational and entertainment items such as iPads and toys used for distraction during procedures are also purchased with funding. In addition, Spirit of Children funding has helped create playrooms, teen lounges and separate family spaces for long hospital visits.
See photos of Penn State Children's Hospital Spirit of Children Halloween party, click here to view photos.
Children's Hospital of Richmond at VCU is another participating hospital. Here's their video showcasing their Spirit of Children Halloween party.
Happy Halloween!!