Since 1975, the National Association of Hispanic Nurses (NAHN) has been the Nation's leading professional society for Latino Nurses.
According to Nurse.com, data from a NAHN report finds that although Hispanics make up 17% of the total population, only 3.5% out of the more than three million Registered Nurses in the U.S. are Hispanic.
NAHN's goal is to advance health in Hispanic communities and to lead, promote and advocate for educational, professional, and leadership opportunities for Hispanic Nurses.
Dr. Ildaura Murillo-Rohde, an active member of the American Nurse Association (ANA) founded NAHN in 1975 after concerns the ANA was not meeting the needs of Latino Nurses.
Ildaura's vision was to assist Latinas in securing their education to provide service to their community and in helping themselves.
Last September, during National Hispanic Heritage Month, Google honored pioneering Hispanic Nurse Dr. Murillo-Rohde with a Google Doodle illustration created by guest artist Loris Lora.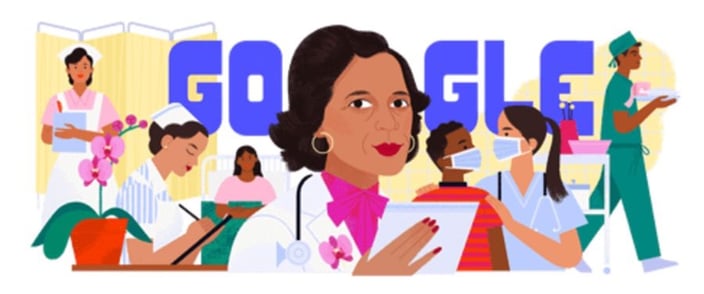 "Hispanic Heritage Month to me is about celebrating our culture and recognizing the contributions of those who continue to inspire future generations. I enjoy learning about minority women who were trailblazers of their time and helped create opportunities for women who came after them," Lora said. "My sister recently became a Nurse and I found it interesting to learn about Dr. Murillo-Rohde and the things she stood for and achieved during her lifetime."
The association is continuing to grow with more than 40 local chapters across the nation.
These chapters address the largest healthcare challenges facing Latinos. Members uniquely understand the challenges in providing better healthcare to America's fastest growing segment of the population -- the Latino community. The NAHN Organization:
Connects culturally competent healthcare professionals to Hispanic health issues
Projects a unified voice for Hispanic health issues
Concentrates efforts to target disease states and decrease health disparities among Latinos
Raises awareness and support for effective health policy and programs
Promotes the Nursing profession to increase engagement, retention and prepare Nurses to lead change
Expands awareness and reach through the implementation of community programs
Enhances cultural competence to improve Latino patient care

From the federal to the state level, NAHN is the voice of over 276,000 Hispanic Nurses across the United States.
In May, Dr. Adrianna Nava, President of NAHN, represented these Nurses by attending a roundtable at the White House with Nurses from across the country who work in various specialties.
According to the White House briefing, participants discussed the devastating impact the pandemic has had on Nurses and other health care workers, as well as patients, families, and communities. They underscored the importance of addressing the pandemic-related burnout, advancing gender equity in health care, including through supporting women's health care, and tackling the national mental health crisis. Participants also highlighted the need to sustainably grow and support the Nursing workforce.
NAHN welcomes opportunities to work with organizations that seek to expand access to health services, improve health inequities, increase the Latinx/Hispanic Nursing workforce, participate in policymaking at the local, state and national levels and endorse policies that promote and improve health for all.
To learn more about NAHN and all of the great work they do, visit their website at https://www.nahnnet.org