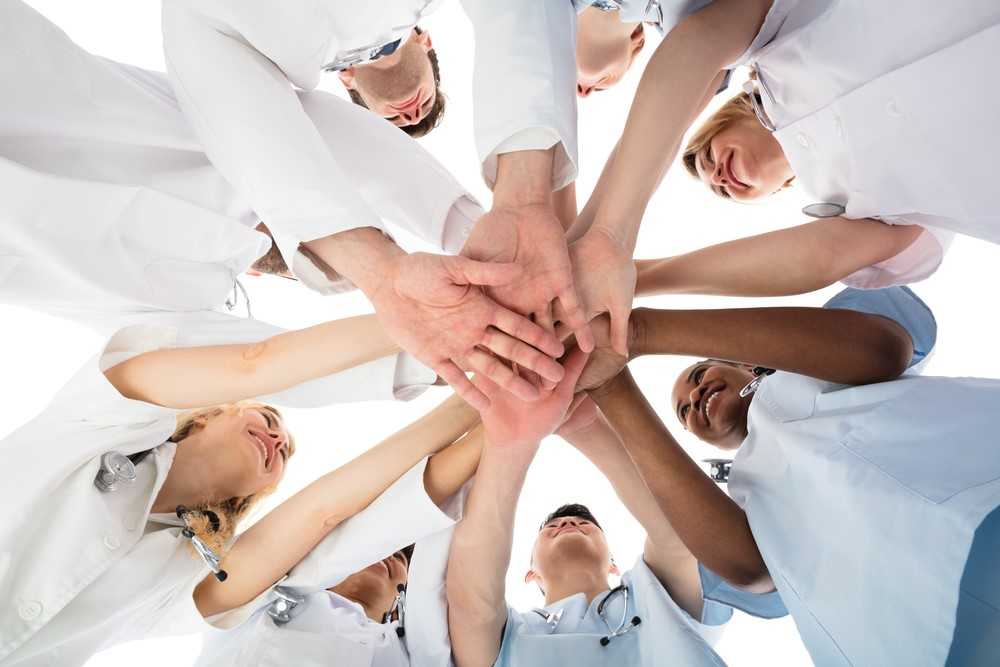 The U.S. population is growing increasingly diverse. By 2020, the U.S. Census Bureau projects less than 50% of the children in the U.S. will be non-Hispanic and Caucasian. With demographics shifting, health care professionals trained in cultural competence will meet the needs of community health more effectively. Nurse practitioners earning their Master of Science in Nursing can gain exposure to cultural competency in nursing practice. Trained NPs can help reduce disparities minorities experience, such as lower quality care, through improved awareness.
Culture's Influence on Health Beliefs and Perception
Culture includes the knowledge, beliefs, and behavior of different groups of people. Elements of culture influence health knowledge and beliefs, as well as behaviors and measures that are taken to promote health. Understanding and respecting different cultures is a critical aspect of providing holistic, effective care.
Nurse practitioners must be culturally competent to be able to effectively listen to their patients' health concerns, treat their health conditions in ways that are acceptable to the patient, and communicate in ways that are responsive and respectful of the patient's culture. Here are a few ways that culture and ethnicity influence the care patients receive:
Body Language
Cultural norms highly influence body language. One example is the degree of eye contact with which individuals are comfortable varies. Some cultures express respect by not making eye contact, which can lead health care providers to view the patient as withdrawn, and suspect depression or anxiety if not informed of this difference. Eye contact may also be viewed in some cultures as flirtatious, or even disrespectful.
Experience of Pain and Illness
Different cultures have different ways of coping with illness and pain. These differences influence how, when, and whether individuals seek care. Cultures with an acceptance of pain as part of life may not report their pain to health care providers, and may not consider it a health problem.
Emotional responses to pain are also influenced by culture. Cultures that value stoicism may warrant less outward expression of pain, leading uninformed providers to believe that the individual isn't suffering. Other cultures expect individuals in pain to react emotionally. Nurse practitioners must be mindful of differences in how cultures view, express and accept pain.
Decision-Making
Decision-making regarding health is also approached differently among ethnic groups. Some cultures value making health decisions as a family, or the individual receiving care will make the decision themselves, or the patient may appoint another family member to make decisions regarding their care. Nurse practitioners must be mindful that the patient may want to discuss options with their loved ones before accepting or declining a health care treatment plan.
Linguistic Barriers
Identifying linguistic barriers is another important aspect of cultural competence. Individuals may be able to communicate basic health needs to the provider, but have difficulty understanding the terminology used in the practitioner's response. NPs must be mindful of this, and also that some patients are not comfortable indicating that they don't understand. Linguistic barriers can lead to the provider either missing or misinterpreting some of the nuances of the patient's symptoms.
One way to help identify a linguistic or learning style barrier is through using the teach-back method. After explaining a health condition or treatment to the patient, the nurse practitioner then asks the patient to return the teaching. If they're unable to do so or demonstrate some difficulty, interpretation services or a different teaching style, such as the use of audio or visual aids, may be necessary. Interpretation services should always be made available to those who speak English as a second language. Interpreters can also help providers better understand cultural differences.
Treatment Tailored to the Patient
Receptivity to cultural differences also influences treatment accepted by the patient. If a provider is not sensitive to or respectful of cultural differences, patients from diverse backgrounds may experience confusion or frustration. This may lead to them initially accepting treatment, but once home they may not follow through because they don't trust the provider, don't understand the purpose of the prescribed treatment, or the care plan conflicts with cultural values.
Taking Initiative as a Nurse Practitioner
Improved awareness helps eliminates assumptions made during care and gives voice to patients, so they can adequately express their concerns. Understanding cultural diversity in nursing also helps close the gap in health equity, reducing health disparities affecting minority populations such as higher morbidity rates and lower quality care.
Nurse practitioners are responsible for improving their own cultural competency to ensure that all patients receive effective care. The Agency for Healthcare Research and Quality offers many ideas to improve cultural awareness-one way is by respectfully asking patients about their beliefs in the context of health and treatment.
Nurse practitioners can also benefit from attending courses on cultural diversity in practice, participate in community organizations, and research the norms of different cultural and ethnic groups. Broadening one's own understanding of culture and how people interact improves the professional ability to make meaningful connections with patients.
References:
Agency for Healthcare Research and Quality. (2015). Consider culture, customs, and beliefs: Tool #10. https://www.ahrq.gov/professionals/quality-patient-safety/quality-resources/tools/literacy-toolkit/healthlittoolkit2-tool10.html
National Institute of Health. (N.d.). NIH fact sheets - Health disparities. https://report.nih.gov/nihfactsheets/viewfactsheet.aspx?csid=124
Peacock, S., Patel, S. (2008). Cultural influences on pain. Reviews in Pain: British Pain Society, 1(2), 6-9. https://www.ncbi.nlm.nih.gov/pmc/articles/PMC4589930/.
United States Census Bureau. (2018). Older people projected to outnumber children for first time in U.S. history. https://www.census.gov/newsroom/press-releases/2018/cb18-41-population-projections.html
Holly Rinehart, RN, BSN, is a registered nurse and writer for the Carson-Newman University blog. She specializes in emergency and perioperative nursing and cherishes the opportunity as a nurse to help serve and comfort those in vulnerable positions. In her free time, she enjoys traveling and telling nurse stories to anyone who will listen.