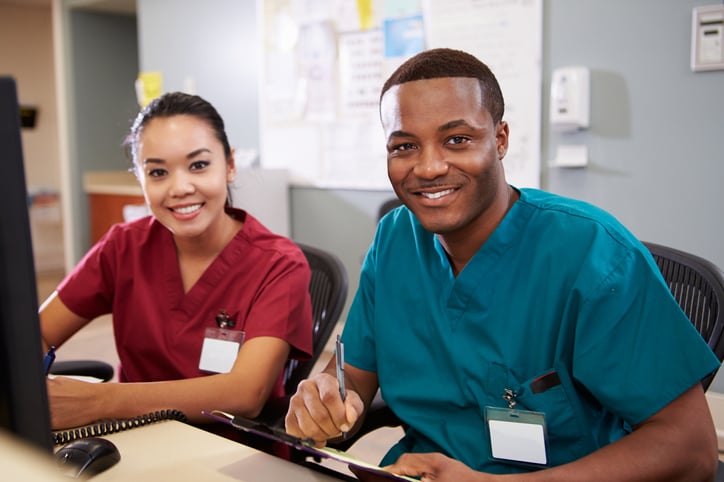 We found this inspiring Pilot Program we think will be of interest to you. Healthcare provider, AdventHealth, rolled out an unusual program last year that hopes to "revolutionize" the way patient care is delivered around the country.
The goal of the pilot program, started in 2018, was to free up Nurses to provide more patient-centered care without the constant interruption of writing down the care as it was given. Nurses were paired with a Care Team Assistant (CTA) to document patients' medical care at the time it was provided. This was done under the Nurse's supervision and they worked as a team.
"This pilot is helping me be the type of Nurse that I dreamed of," said Christine Reyes, a Registered Nurse at AdventHealth Altamonte Springs. "I became a Nurse because I wanted to show compassion to people who need it most, and this pilot is allowing me to do that even more."
Results of the pilot program
· Staff responsiveness (a measurement of the patient experience) improved by 12%.
· Lab turnaround time improved by 13%.
· 73% of nurses said they feel they are able to spend more time with patients when assisted by a CTA.
Eric Stevens, CEO of acute care services for AdventHealth in metro Orlando said "AdventHealth is committed to finding innovative solutions to health care problems. We created this model to improve the way we work to make it easy for both our patients and staff. Our Nursing staff is key to providing compassionate, whole-person care. A hospital stay can be an unnerving experience. This program helps our Nurses spend quality time with our patients and their families to focus on supporting them while they heal."
AdventHealth is building on the success of the pilot and expanding it to other units.
What do you think of this program? Is it a good idea to implement at other hospitals? Share your ideas here.