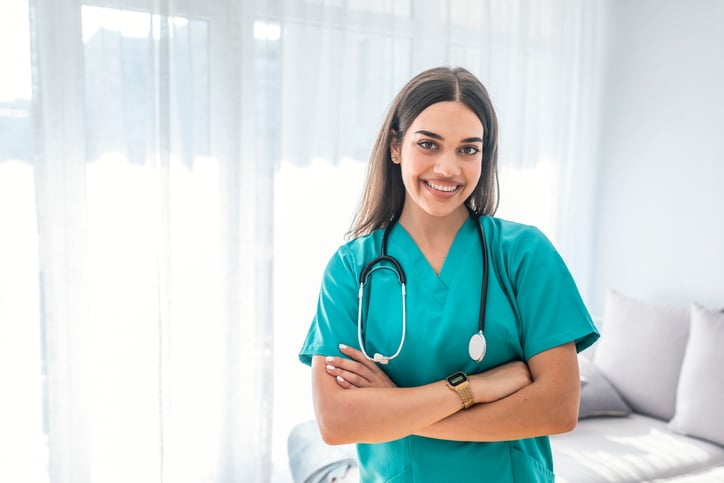 Millennials will account for 75 percent of the workforce by 2025. So it is important for healthcare organizations to understand what is important to this generation and use strategies to retain them.
HCA Healthcare commissioned a study conducted by the Center for Generational Kinetics to research what drives, engages and motivates Millennial and Gen Z Nurses in their career choices.
In addition to salary and referrals, reputation for having a positive work environment will get Nurses to apply.
Below are the most important factors in creating a positive work environment for Nurses.
Team and manager relationships: 44%
Flexible scheduling: 43%
Career advancement: 43%
Communication and clinical decision-making: 42%
Basic needs (water, breaks, meals): 41%
Facilities, equipment, and technology: 40%
Workload (patient to nurse ratio): 39%
Nurses have higher expectations for support now more than ever.
46% of Nurses think it is important for a job to offer scheduling that allows them to work as many hours as they want.
45% believe having enough staff or equipment to take care of patients is important.
45% want their team and/or their boss to care about them personally.
45% want someone to step in when they need help.
44% think it is important for their employer to provide opportunities to learn or advance their career.
43% feel it is important for their voice to be heard by management.
These are the employer benefits that mean the most to Nurses:
Personal wellness coaching: 38%
Financial coaching: 38%
Student loan repayment programs: 37%
Free snacks and drinks: 37%
Employer subsidized housing nearby: 35%
Employer contribution to your 401(k): 34%
Tuition reimbursement: 34%
Additional PTO (paid time off): 34%
Communication training: 13%
The study found, regular supervisor check-ins and access to counseling services would most help Nurses be successful in their careers.
Also Digital platforms are the #1 way Nurses want to communicate with their employer.
Millennial and Gen Z Nurses want recognition and appreciation from supervisors very frequently. The study shows, 83% of Nurses want to receive praise from their supervisors at least monthly or more frequently.
And when it comes to training feedback and career coaching from supervisors, Gen Z wants it daily and Millennials want it weekly.
"The survey results highlight the importance of providing a transparent environment that gives Nurses a sense of belonging while serving a greater purpose," said Jason Dorsey, President and lead researcher at CGK. "Ultimately every nurse is different, but it's clear that Nurses' relationships, ability to be heard and feeling supported in their careers are important to maintaining a positive work environment that will attract and retain talented Nurses."
To see the full study click here.