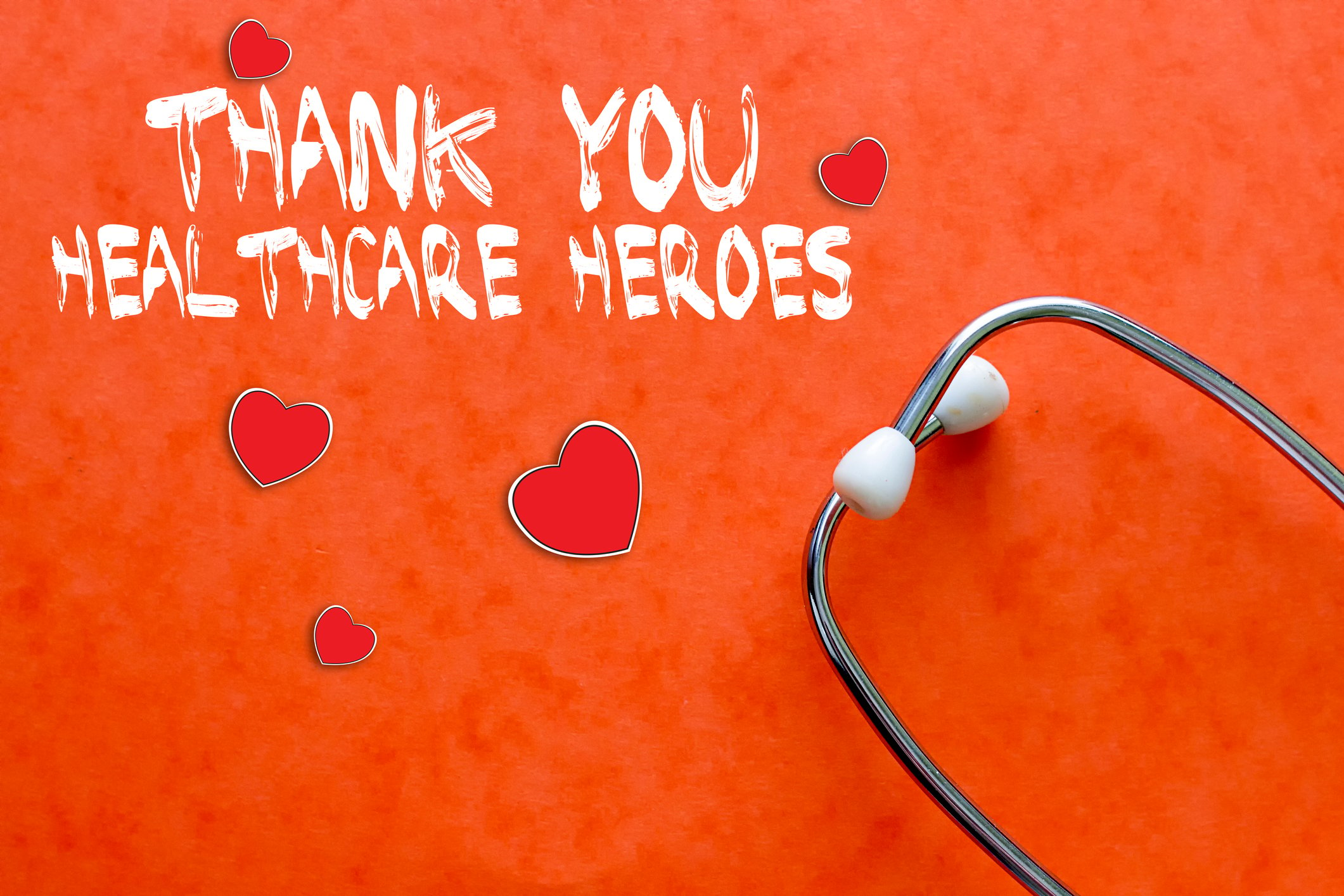 Nurses are being cheered around the world for their courage, compassion, and hard work fighting the coronavirus. We should always celebrate Nurses, especially now.
WHO Director-General Tedros Adhanom Ghebreyesus said, "As you know, during the COVID-19, they're in the front line and they're risking their lives to save others, but not only during COVID-19. Nurses are a bridge between the health system and the community and they have been doing so ever since the Nursing profession actually started."
While we really can't ever thank Nurses enough, here are ways we can express appreciation for them.
1) Stay Home - The most important way Nurses can be thanked is to stay home when they can.
2) Continue Social Distancing - Don't get too relaxed about following social distancing measures.
3) Donate - Much needed professional grade masks or other PPE.
4) Cards, Signs, Social Media Posts – get creative and do something locally or nationally.
5) Gift Cards - Mary Babel, an RN in Jacksonville, FL suggests gift cards to restaurants that offer curbside pickup. Some people are donating gift cards for busy Nurses to buy their families food and some are donating gift cards to buy whole Nursing staff meals!
6) Care Packages – For local Nurses and Travel Nurses in over-stressed pandemic areas. To create a care package for Travel Nurses, think small like portable door locks, external battery chargers, collapsible or travel size containers, individual snack size items, power bars, etc.
7) Compression Socks - Can make a difference in soothing aches and preventing swelling. It's a gift that truly keeps on giving as 1 pair can last a long time providing many comfortable shifts.
8) Cell Phone Sanitizer - According to Nurse.org, cell phone sanitizer is a 100% practical gift. Nurses can sanitize their contaminated cell phones and have one less thing to worry about as a possible source of infection.
We all like to feel we're appreciated. Now is a great time to show all Nurses our appreciation.