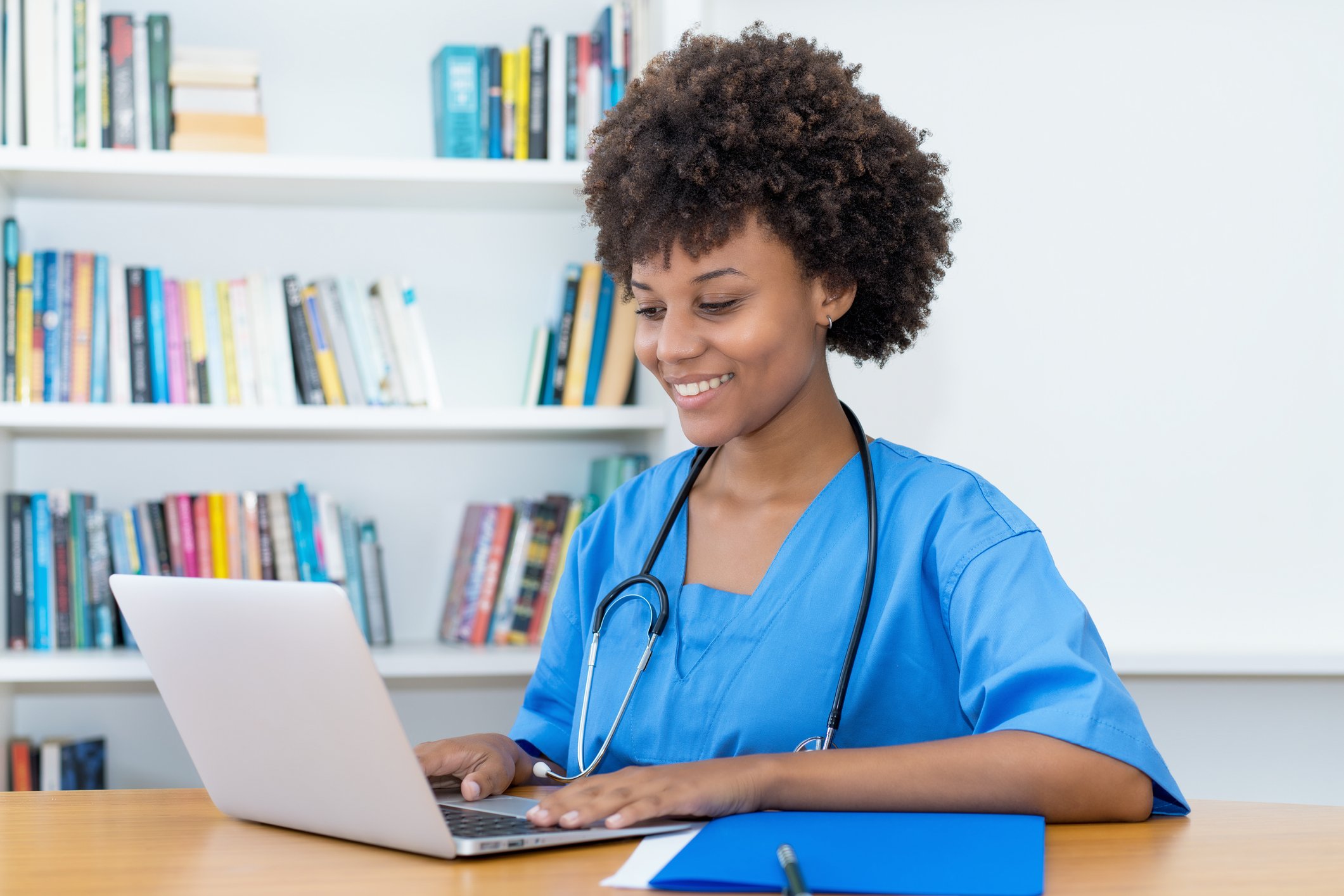 Nursing schools all over the country are switching from traditional clinical studies to virtual simulations. Colleges are offering online clinicals in several different ways.
There is no national governing body recommending what each program does since Nursing education programs are approved by each state's governing board.
The Society for Simulation in Healthcare (SSH) and the International Nursing Association of Clinical Simulation and Learning (INACSL) encouraged that, "regulatory bodies and policymakers demonstrate flexibility by allowing the replacement of clinical hours usually completed in a healthcare setting with that of virtually simulated experiences."
Some students interact with avatars while others use unfolding case studies in which actors play out different scenarios, said Patty Gagliano, Indian River State College Assistant Dean of Nursing.
Angela Ramos, second-year Nursing student at Indian River, is completing this semester's clinicals by passing medications to her patients through an online simulation platform, v-STEM.
Most states in the United States allow up to 25% of clinical hours to be simulation-based and some states permit over 50%.
In Florida, the state has relaxed limits on the percentage of clinical hours that can be done through simulations, with programs now able to go up to 50% or more, said Cynthia Cummings, associate professor at the University of North Florida.
Georgia Gwinnett College is using two simulator programs that allows students to work together in online scenarios mirroring what they'd be doing in person, once they are Registered Nurses.
"Once you start, it's just like going to the hospital," said Desi Kennedy, a Nursing student set to graduate this month. "We have to give reports on four different patients. We break off into groups and decide what our priorities should be and how we should delegate certain tasks. We have huddle sessions about our patients. Those situations are really realistic, things can change really fast."
Not all institutions are following the virtual trend. Kirkwood Community College in Cedar Rapids, Iowa have continued with in-person clinicals.
College officials opted instead to reduce the number of clinical hours students in the final semester would complete, said Kathryn J. Dolter, Dean of Nursing at the college.
While there's "definitely a place for simulations" and what most schools are doing now is helpful, the simulations don't take the place of being with patients, Nurses and Doctors, said Cindy Dawson, Chief Nurse Executive and Associate Director at University of Iowa Hospitals and Clinics.
Donna Meyer, Chief executive of the Organization for Associate Degree Nursing said, "Simulations can be helpful to the education process and even stimulate a student's critical thinking. Plus, virtual simulations are very structured. Faculty want their students to have strong outcomes, so the simulations are still very stringent."
A virtual connection for Nursing students is crucial for continuing education and skill development during a pandemic.