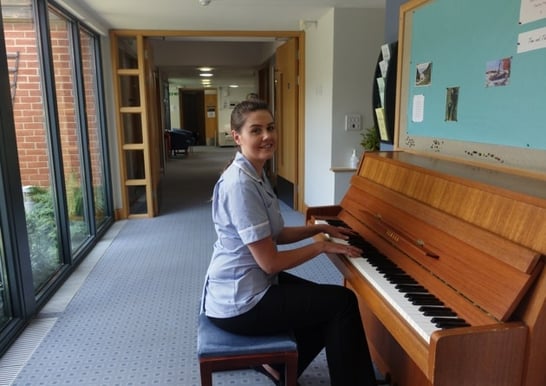 Nurses aren't only warm hearted medical professionals but they are also selfless, talented, and want to help make the world a better, happier place. This assistant Nurse is a prime example of what Nurses are really made of. Love.
Hospice patients in eastern England were

moved to tears by an assistant nurse's touching rendition

of an Adele song.
"
One of our assistant nurses,
Emma Young, revealed her hidden talent this afternoon and filled our Inpatient Unit in Highwoods with beautiful melodies," the hospice posted to Facebook.
"She really brought a smile to everyone's faces on such a beautiful Friday."
Dozens of people have since commented

on the clip, and have paid tribute to Young's voice and the service that the hospice provides.
Sarah Green, the hospice's director of income and communications, told The Huffington Post it was "just amazing" to see the video go viral.
"Hospice care is not just about medical care and physical symptoms," she said via email. "It really is about caring for the 'whole' person and making people's days brighter, whether through a spontaneous song at our piano or providing a listening ear."
Green added that the hospice was "extremely proud of our staff and volunteers" and hoped the clip "has made a few people smile today."