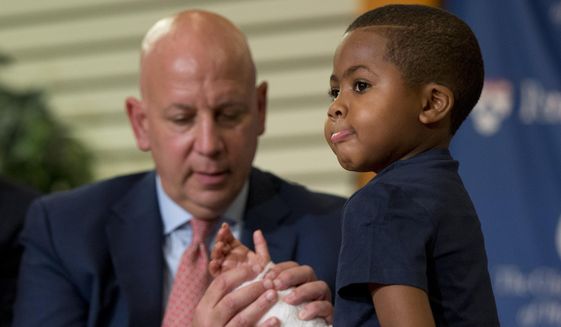 The youngest patient to receive a double-hand transplant is 8-year-old Zion Harvey. A 40 person medical team at The Children's Hospital of Philadelphia performed an 11-hour operation to attach old and new bones. Then the medical team connected Zion's arteries, veins, muscles, tendons, and nerves.
The young boy has had trauma beyond his years yet, when he speaks he is so mature and upbeat. You almost forget he has had both hands and feet removed and has had a kidney transplant, all before the age of 8.
Watch here to see this impressive boy's interview. Zion looks forward to playing with his sister and throwing a football. Before his interview ended, he asked his relatives to stand up and he said to them, "I want to say to you guys, thank you for helping me through this bumpy road." We wish him smooth travels on the rest of his road!